Travel to Beijing(8) – Temple of Heaven 北京之旅(8) – 天壇
none

A week after HK20, Steemit finally back to normal. Let me continue the travel to Beijing.

There are too many places worth visiting in Beijing. On the last day of the trip, we visited the Temple of Heaven, the existing largest religious buildings for prayer to Heaven of the world. Built in 1420, the Temple of Heaven covers an area of 2.73M square meters. Only 28 Temples of Heaven can fill the Hong Kong Island. The Temple of Heaven was the place where the emperor of the Ming and Qing Dynasty worship the heaven for good harvest. In ancient China, the emperor was also called the Son of heaven. Worshiping the Heaven was the most important thing for an emperor. So the Temple of Heaven was one of the most important place for ancient China, as well as the Morden China.
經過了HF20一個星期,Steemit終於大致回復正常,就讓我繼續停下已久的北京之旅。

北京值得參觀的地方實在太多了,在旅程的最後一天,我們來到了天壇,世界現存最大的祭天之地。始建於1420年,天壇佔地273萬平方米,28個天壇已經可以填滿整個香港島,可想天壇面積之大。天壇在明清兩代時是皇帝祭祀皇天,祈豐收的地方,在中國,皇帝亦叫天子,祭天自是皇帝最重要的事情,故天壇在古中國是十分重要的地方,直到今天仍是中國最重視的古跡。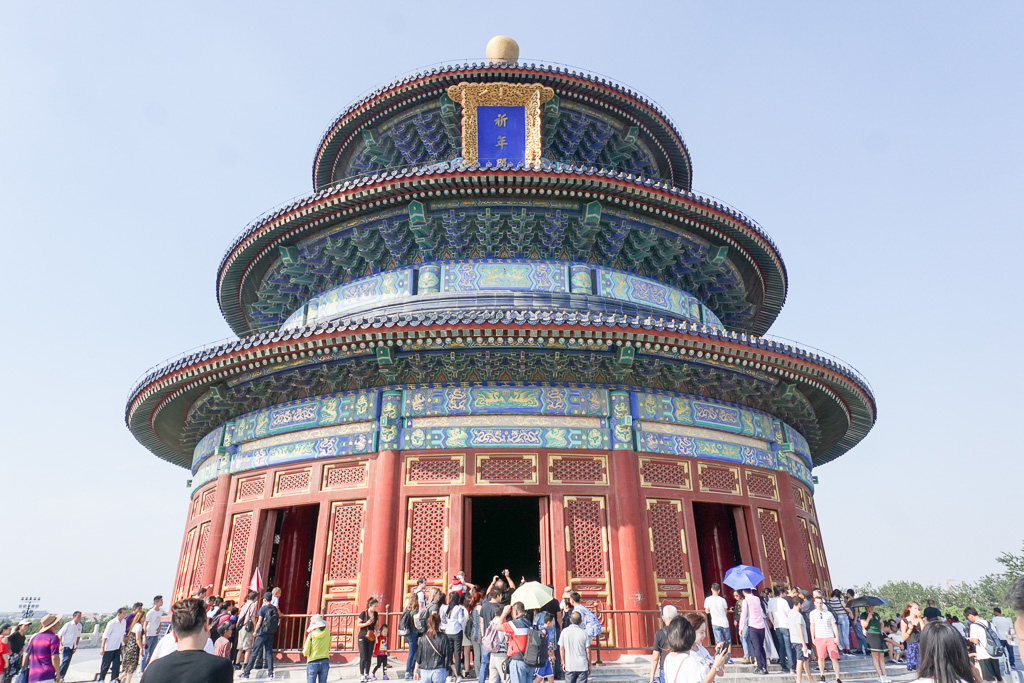 There are three main buildings in the Temple of Heaven: The Circular Mound Altar for the annual ceremony worshiping the Heaven, The Imperial Vault of Heaven for placing the spirit tablet used in the ceremonies, The Hall of Prayer for Good Harvests for praying for good harvests. The Temple of Heaven is the highest level of ancient Chinese architecture. It uses the principles of mechanics, acoustics and geometry to express the idea of the "Heaven". The Temple of Heaven is divided into the inner altar and the outer altar. The three buildings mentioned are in the inner altar, located at the Eastern part. The western part is extremely empty, and people entering from the west gate may feel the greatness of the heavens. There are many aspects expressing the idea of "Heaven" but I am not a pro. So I don't say too much.
天壇的最主要建築有三個:圜丘壇、皇穹宇及祈年殿,圜丘壇是祭天之所,皇穹宇是存放祭祀神牌之地,祈年殿則是祈五谷豐收之處。天壇是古中國建築最高層次的表現,運用了力學、聲學及幾何學等原理,表現了「天」的思想。天壇共分內壇及外壇,之前提及的三個建築就在內壇,集中於東部,而西部則極為空曠,讓從西門進入的人感到天的偉大,天壇還有很多方面表達出「天」的思想,但小弟不是專家,就無謂講多錯多了。

photo source
We entered the Temple of Heaven from the west gate. What we saw was a very very large park and I saw people jogging, walking. It has become a major resting place for Beijing residents. We kept moving to the inner altar at the east and we spent 20 minutes!
我們從西面入口進入天壇,眼前已成為一望無際的公園,我看到有市民跑步、散步,天壇的公園部份已是北京市民的休憩之處。我們繼續出發,一直走到東面的內壇,花了足足二十分鐘!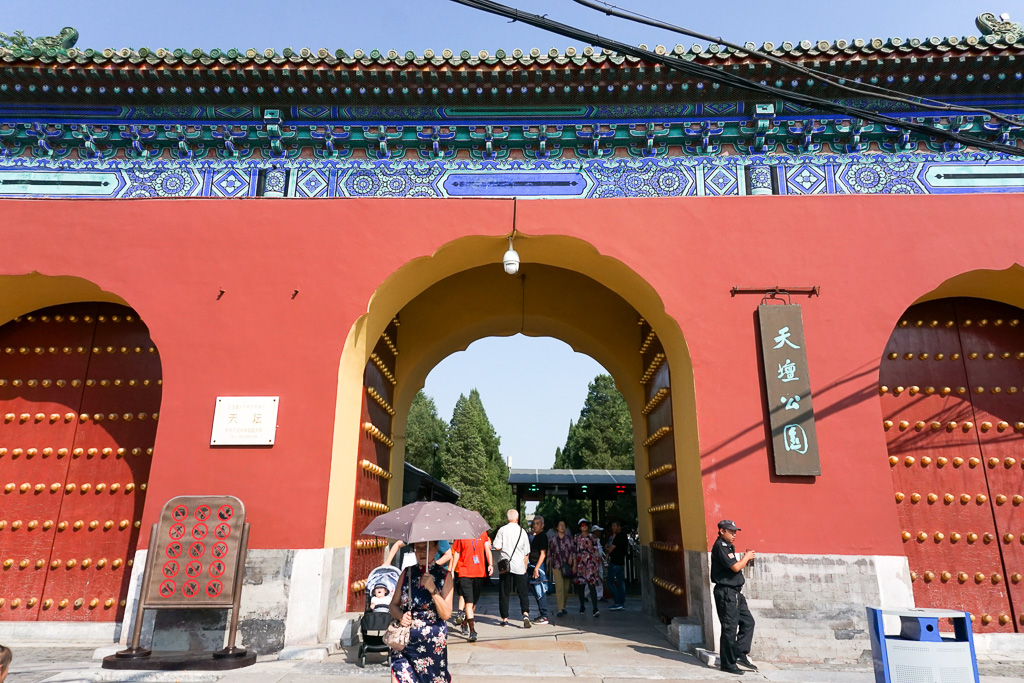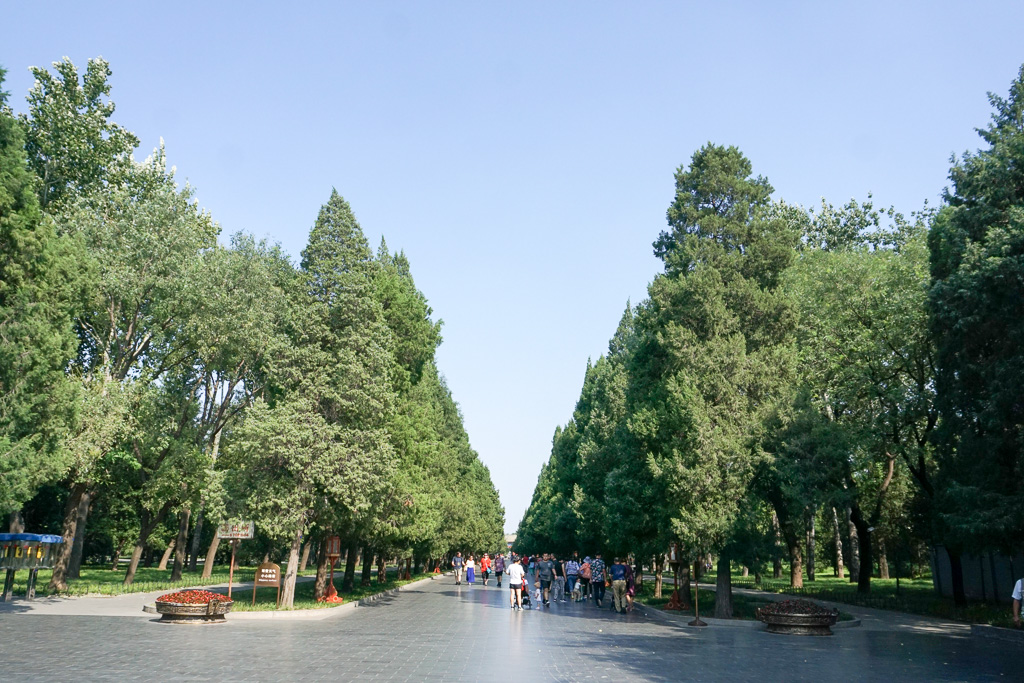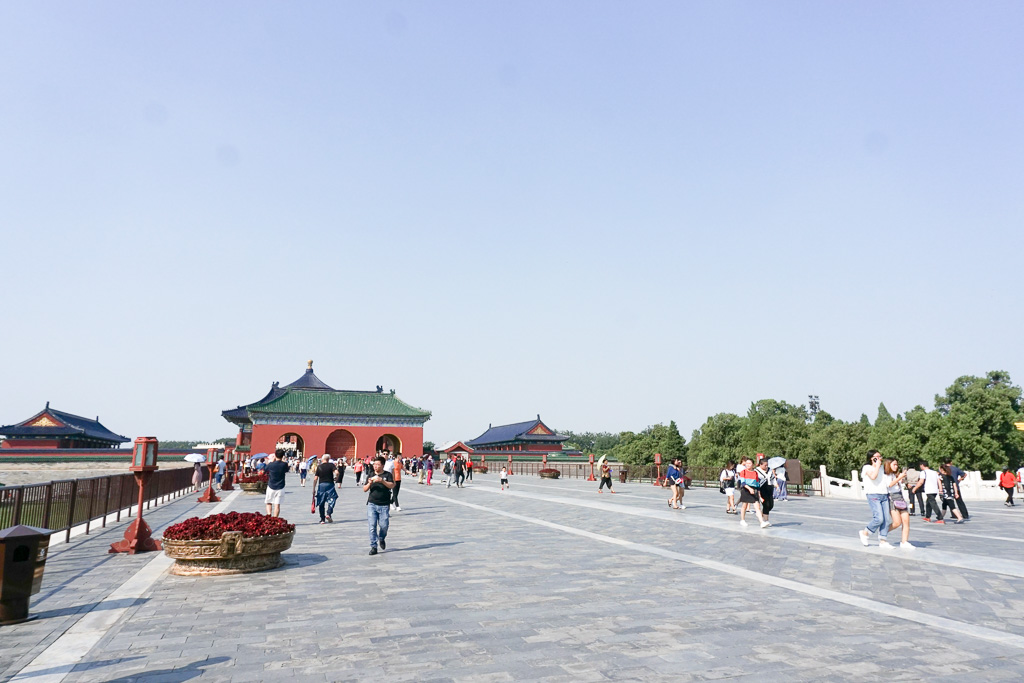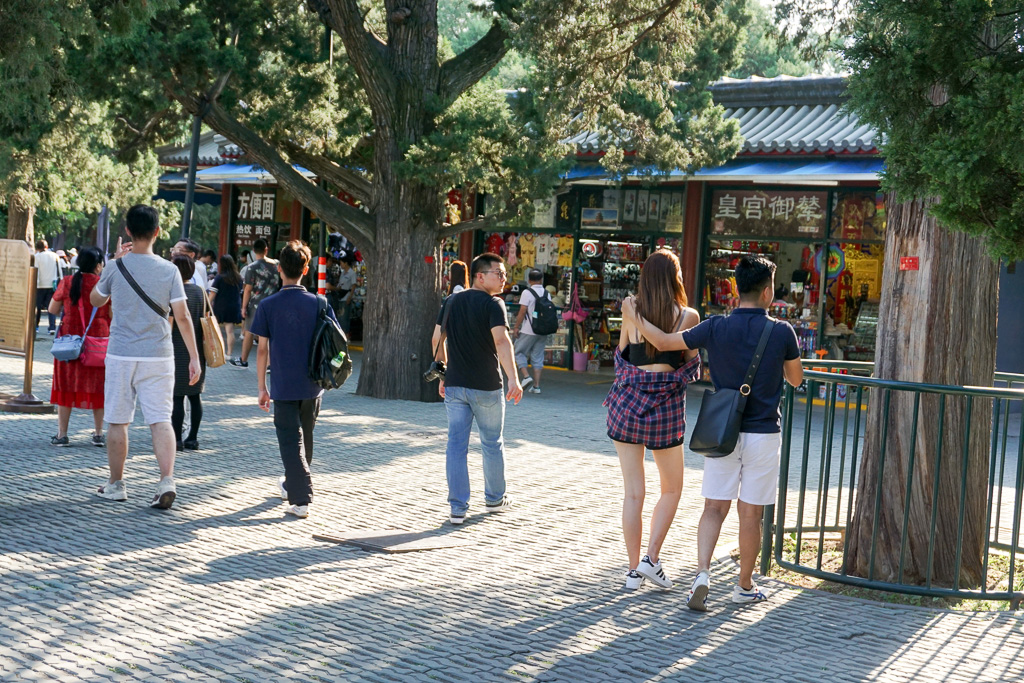 Entering the inner altar, we first visited the Imperial Vault of Heaven. It's a single-gabled circular building contracting upwards, to "be closer to the heaven". But it was not allowed to go in so we could only enjoyed the building outside.
到了內壇,先參觀皇穹宇,它使用了圓形攢尖頂,慢慢向上收縮,據說是想表現出一種與天接近的感覺,不過皇穹宇的內部不能參觀,我們只能從外欣賞這數百年的建築。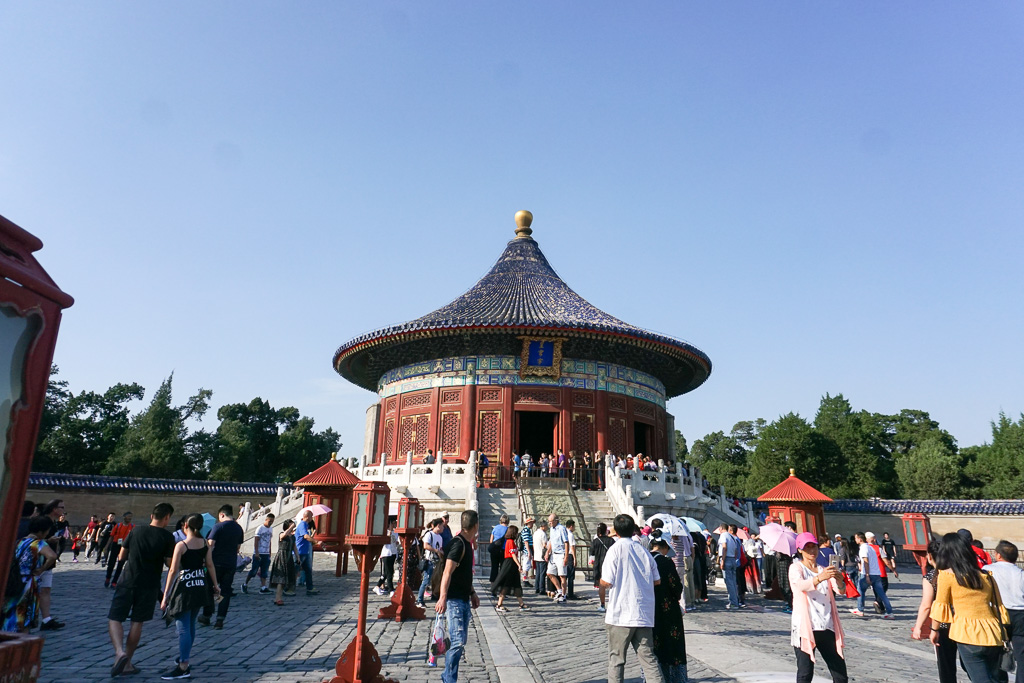 Then we visited the Hall of Prayer for Good Harvests. The architecture style is similar to the Imperial Vault of Heaven but it is much bigger and The square outside is large as well. We can find the serious concern of ancient China which was the agricultural country. The Beijing Olympic emblem unveiling ceremony also took place at the Hall of Prayer for Good Harvests.
之後是祈年殿,祈年殿的建築風格和皇穹宇差不多,但大多了!而祈年殿外的廣場也是特別大,可見以農立國的中國對農業是多麼的重視,當年北京奧運會會徽也是在祈年殿揭幕,就讓我們欣賞祈年殿的照片。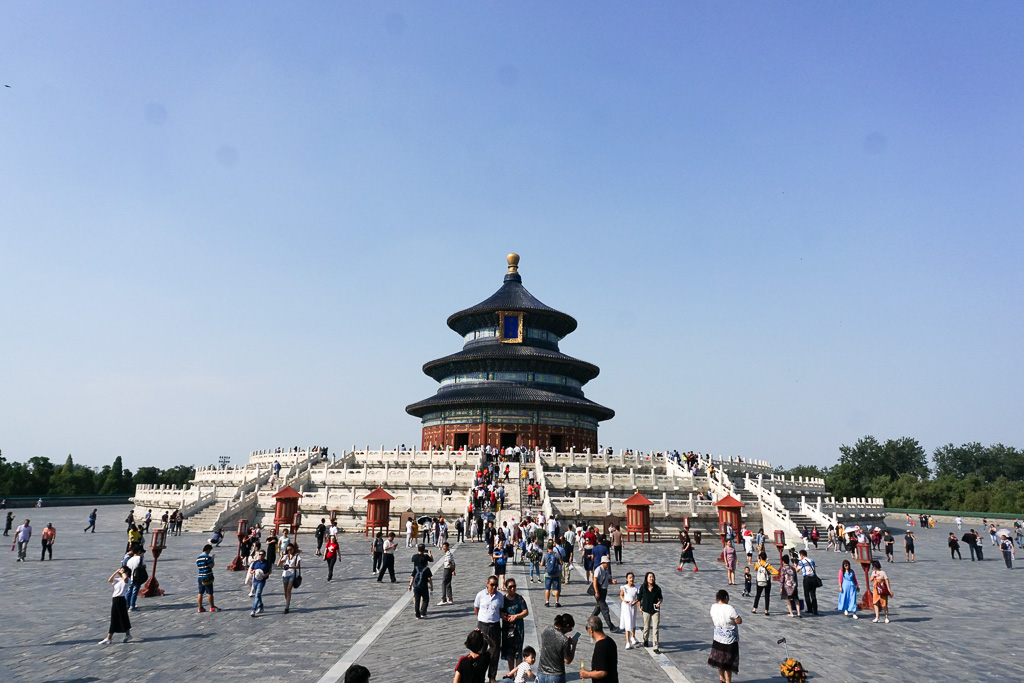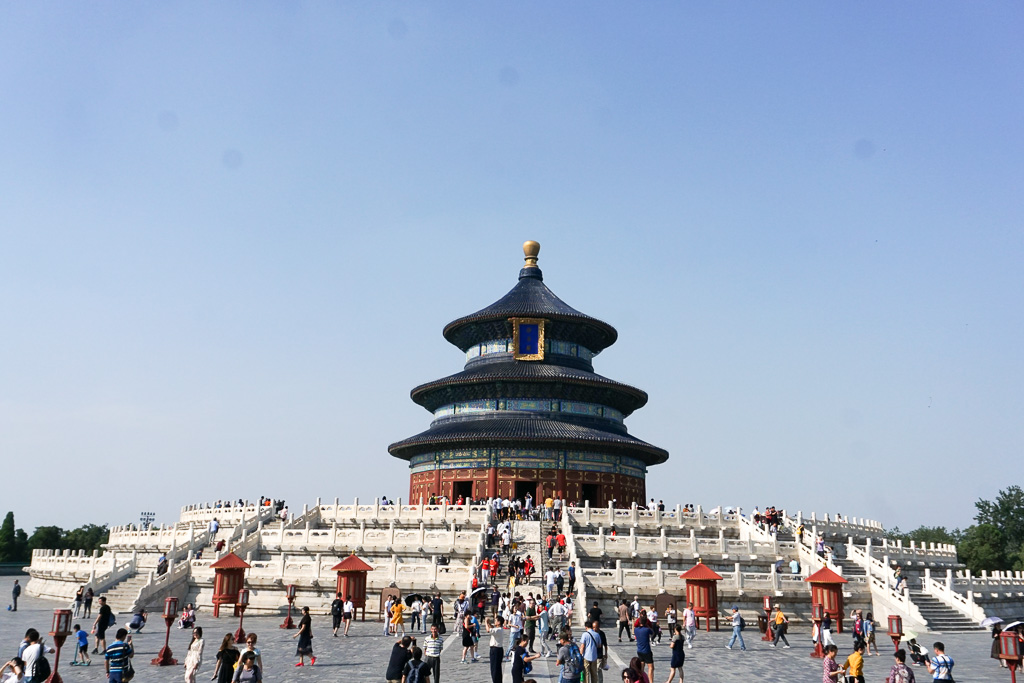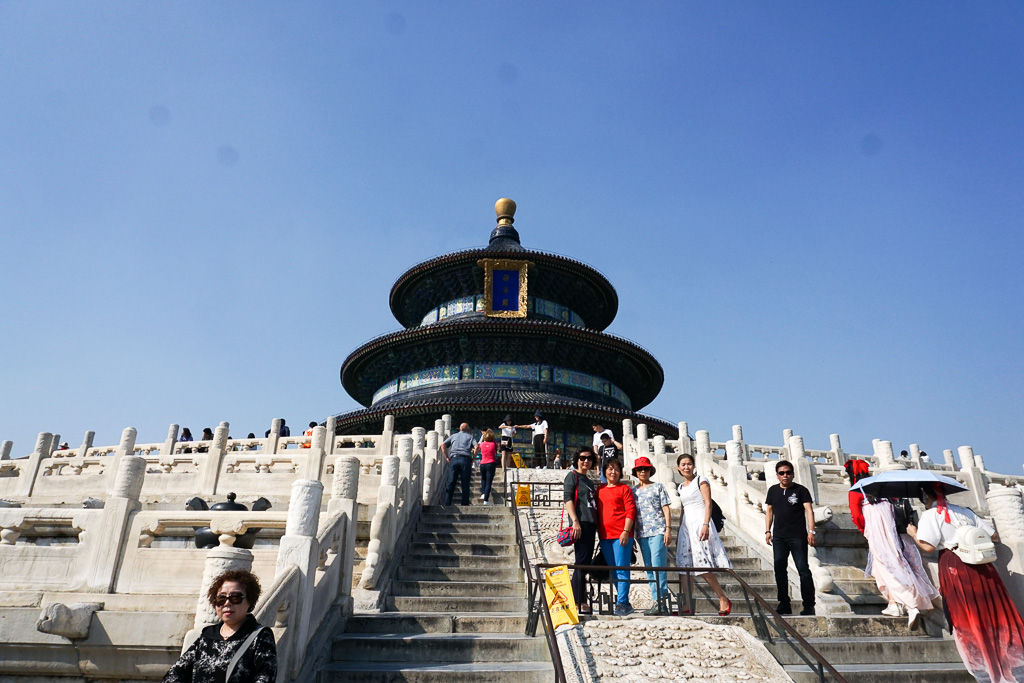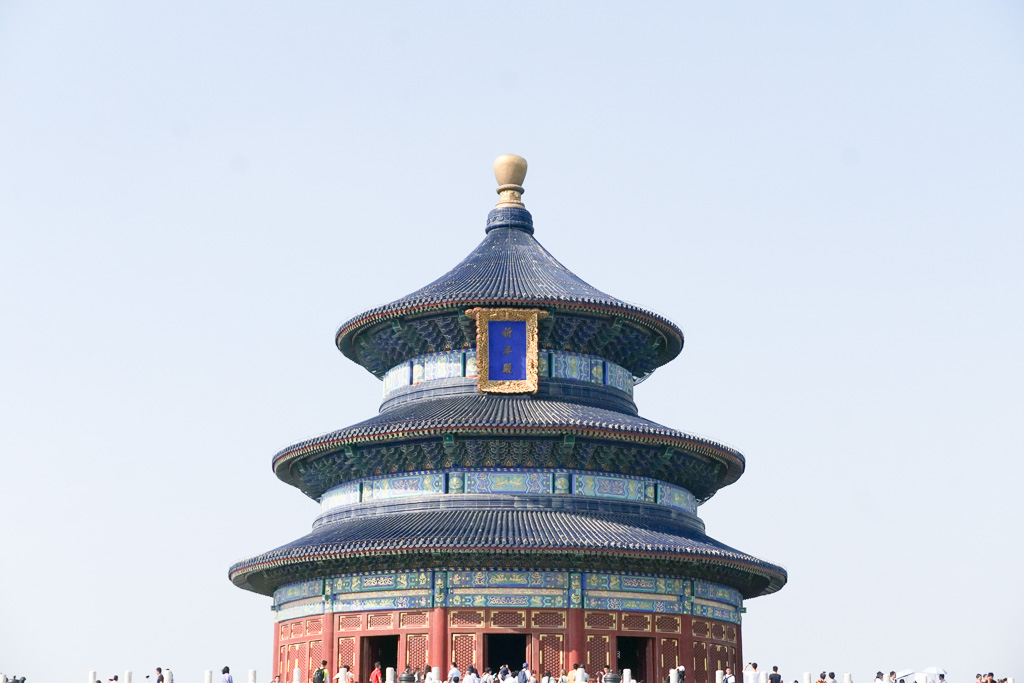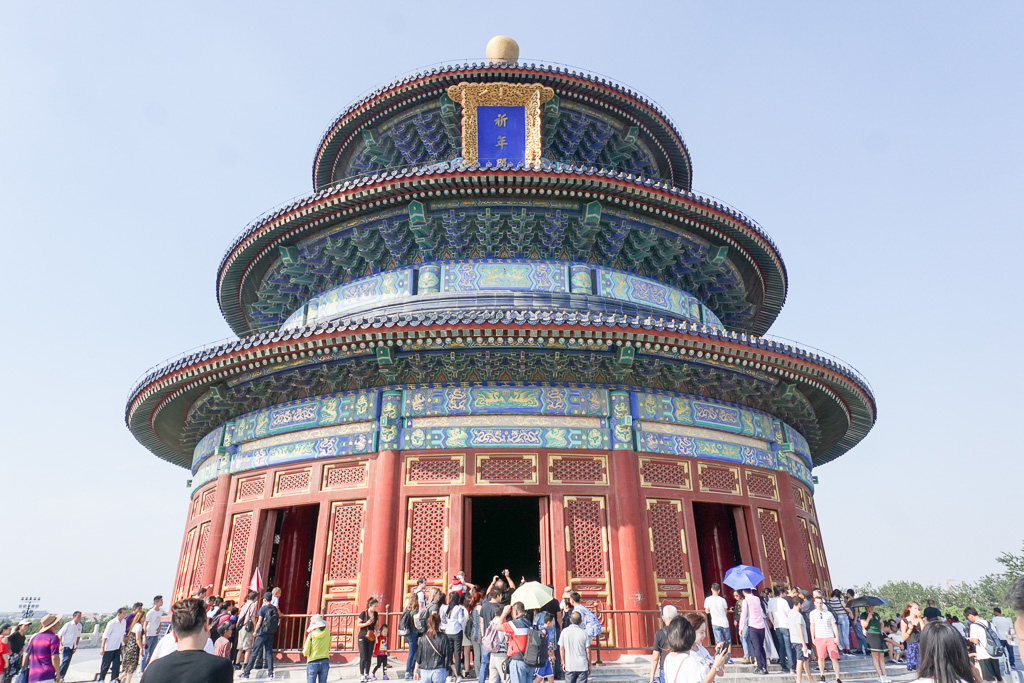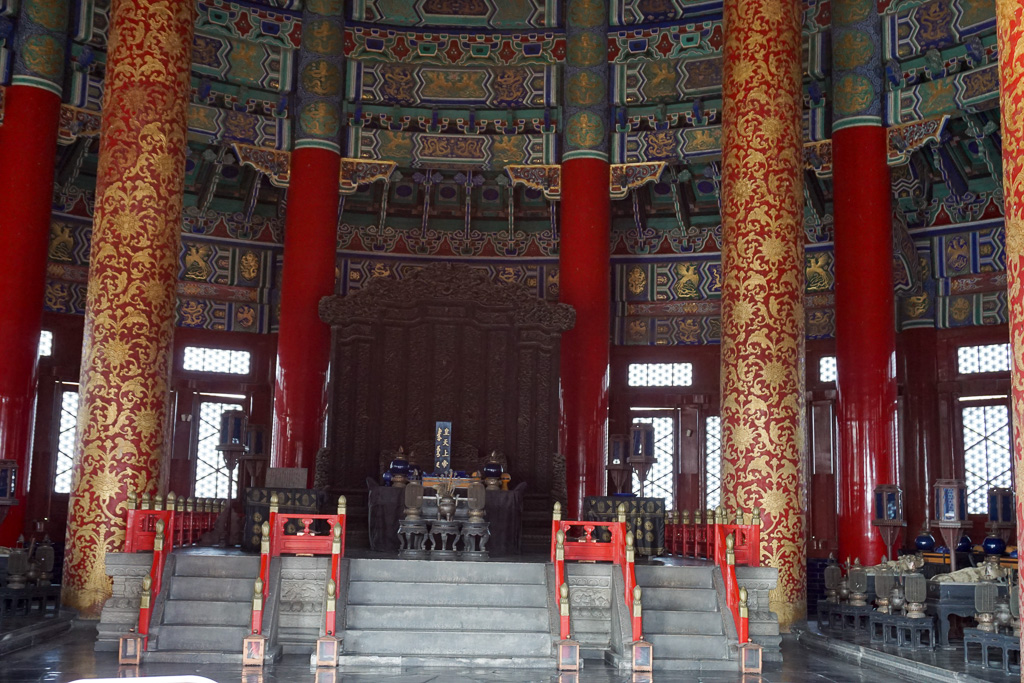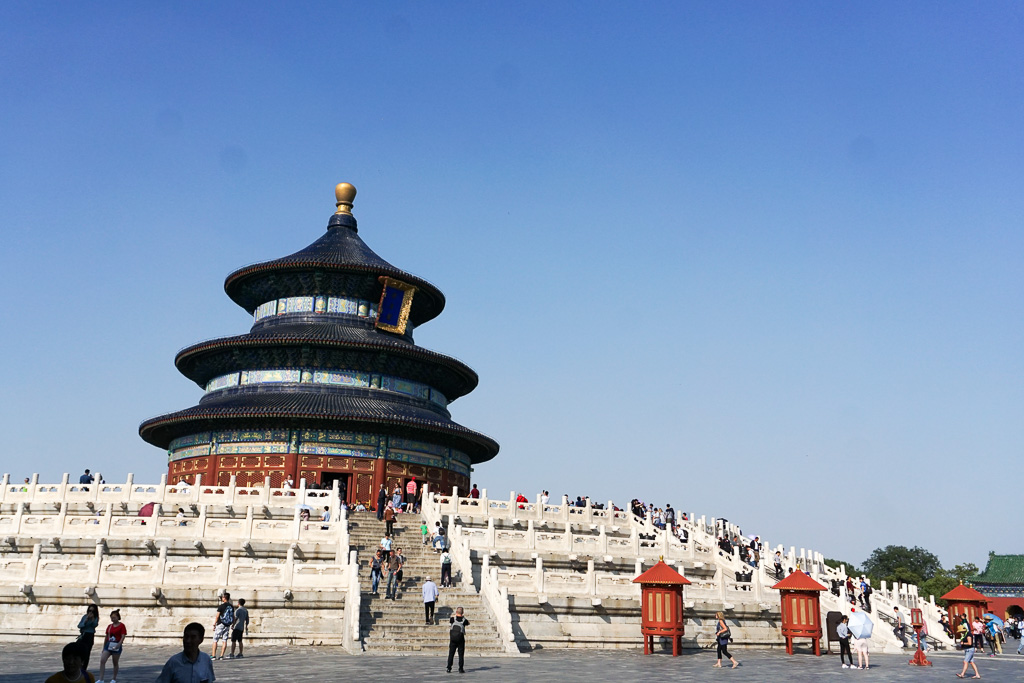 Unfortunately, the photos of the Circular Mound Altar in my camera were lost! Let me share the photos If there is chance to visit it again.
只可惜,我相機中的圜丘壇的照片不見了!如果下次有機會再去天壇,再補拍給大家看吧!
!steemitworldmap 39.8821803 lat 116.4044169 long d3scr
---
Thanks for spending your time to read my articles. I like to share stories of Hong Kong. I wish you may support me and I will keep going!
謝謝你能抽空閱讀這篇文章,我平日喜歡分享香港的故事,希望大家多多支持,我會繼續努力!