Learn and Learn, Lessons and Lessons….. 數不完的課,數不盡的筆記
none

Starting from October, I got my new job, and I started attending new courses. I believe you may find my number posts dropped a lot this month. It's because I am really too busy to write new posts…..

Here is my schedule:

Mon: day off, but 7-10pm tourist guide course
Tue: 11am – 8pm work, 7-10pm Financial Management course
Wed: 11am-8pm work, 7-10pm tourist guide course
Thu: 11am-8pm work
Fri: 11am-8pm work, 7-10pm Financial Management course
Sat: 11am-8pm work
Sun: day off, but 9am-6pm tourist guide course
由10月開始,我開始了新工作,同時也在上新課程。我相信你們或會留意我最近文章少了,香港隨拍也不見了,其實我想寫的,但最近實在太忙…

我一般的時間表:

一:放假,但7 – 10pm上導遊課
二:11am-8pm上班,7-10pm上理財課
三:11am-8pm上班,7-10pm上導遊課
四:11am-8pm上班
五:11am-8pm上班,7-10pm上理財課
六:11am-8pm上班
日:放假,但9am-6pm上導遊課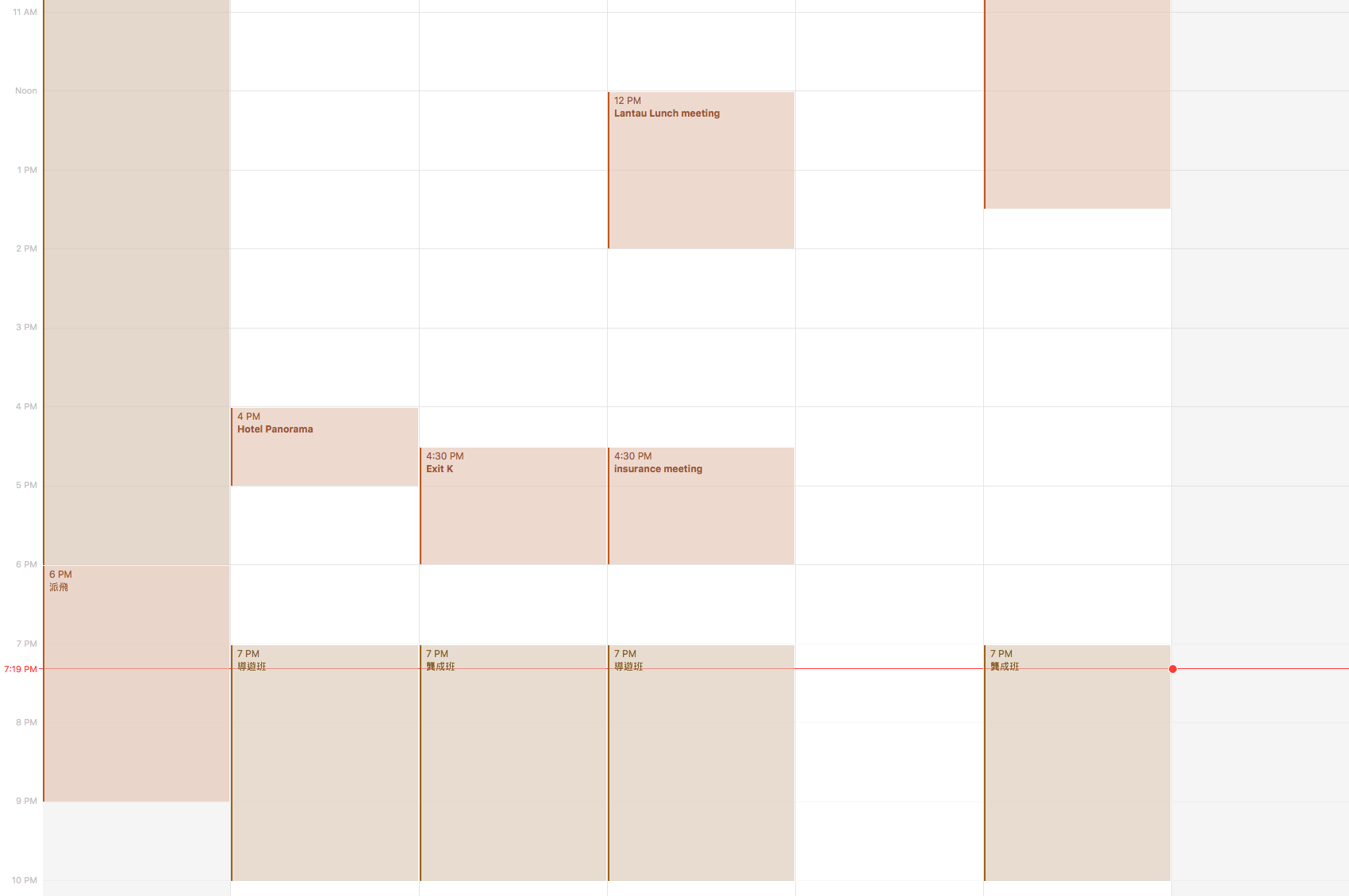 So it's already a miracle that I can still keep posting! Everyday I feel sleeping hahahaha! As I started working in the tourism industry, it's always helpful if I have a guide license. The course is a part time course and the total hour is 150 hours, with 90% attendance required. It means I can't skip any lessons and such life will continue until next year….
The licensing exam consists of two parts: written exam and practical exam. Written exam contains questions related to tourism's knowledge, guide's knowledge, and history of China and Hong Kong. All are short questions and fill in the blank questions. NO MULTIPLE CHOICE QUESTIONS! Let me show you the notes…..
我覺得我還能發文章已是奇蹟了!每天我都很困XDDDD!既然要從事旅遊業,考取一個導遊牌對我有很大幫助。這個導遊課程是兼讀課程,共150小時,出席率要求是90%,那就是說我不能缺課,這生活要持續到下年…

導遊牌考試共兩部份:筆試及路試。筆試的題目關於旅遊業知識、導遊知識,還有中國及香港歷史,所有題目都是短答題及填充題,沒有選擇題!!!讓你們看看筆記的厚度….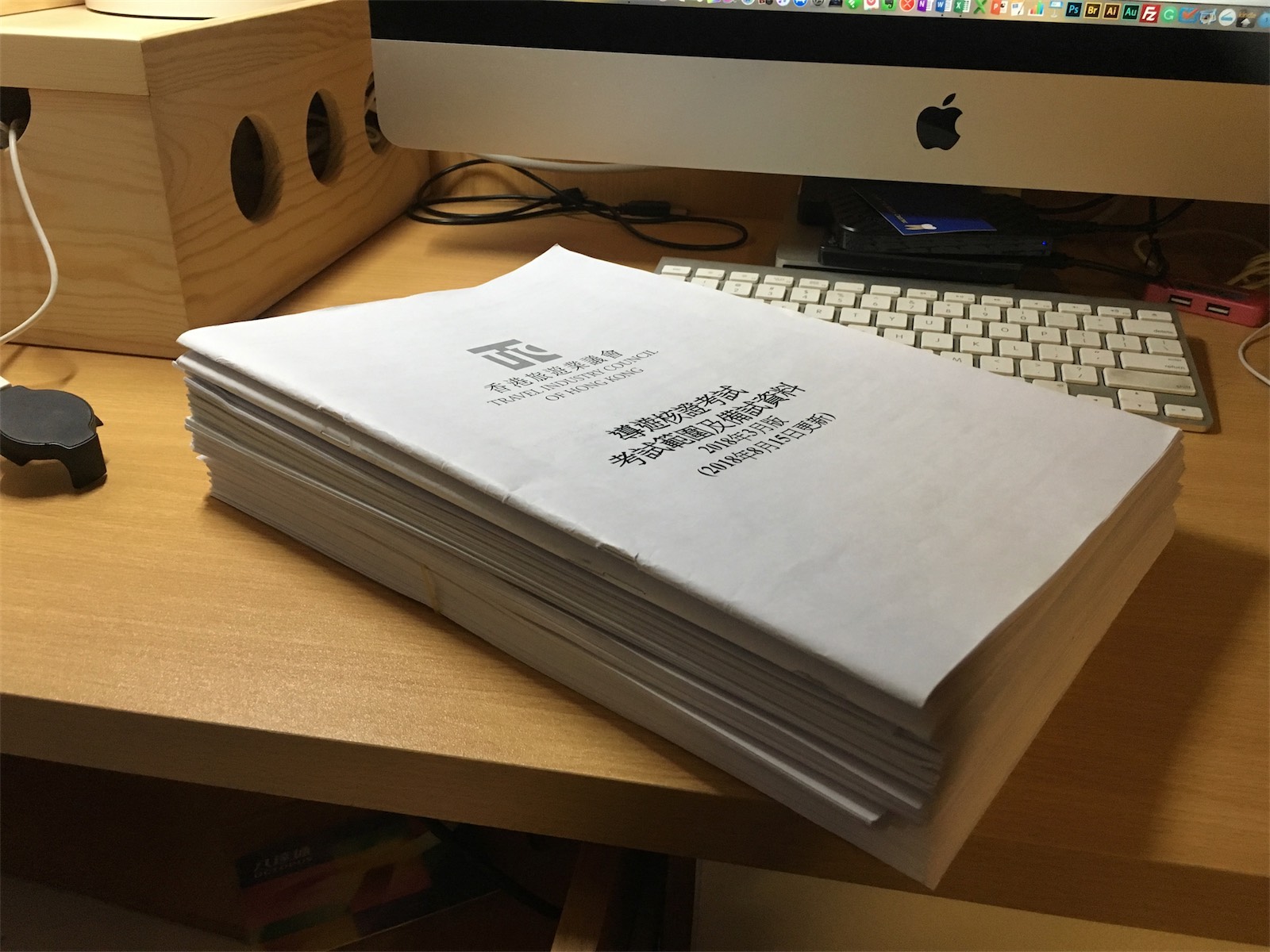 Practical exam is examining your guide's skill in a mock tour! Participants have to introduce the tourist spots around and the related knowledge in a shuttle bus. Yes, shuttle bus and it means the bus is moving. You need to mention all the points needed before the bus finishes the route. And at the same time if there is traffic jam, you have to keep talking……It's a challenge of improvisation….
So financial management course is a personal course teaching me the knowledge of my financial management. Although there is no exam, there are many new concept to me and I believe it's very important to my entire life! So I never think of skipping any lesson.
至於路試更難,我們要在模擬旅團中講解景點,講解地點是旅遊車中。對,旅遊車中,那車是在行駛的,考生要控制時間,在車走完之前清楚講解所有計分的要點。另一方面,如果塞車,考生就要自己想辦法不停說不停說,說到車塞完了,這是應變力的考驗。

理財課是我自己報的,教授個人理財觀念及技巧,雖然沒有考試,但當中有很多對我來說新的概念,我亦相信這些知識對我餘下的人生很有幫助!所以我也不打算缺課。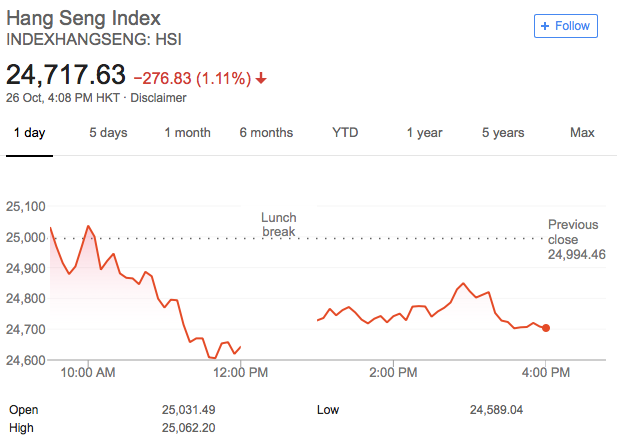 Bear Market comes! Time to save money and invest!
The conclusion is, I only have 3 free nights (which mean 2-3 hours before midnight) and 1 free day (if there is no meeting or appointment that I have to attend) only. I still need to spare time for the studies of two courses. I really want to die……
End of post….
結論是,我每星期有3個空閒晚上 (說的是距半夜前的兩三個小時),和一個空閒日間 (如果當天沒有必須出席的會議或約見客人),除了處理日常事務,還要學習,還要念書,還要寫文章,還有不要忘記香港的下班放假不一定真的代表了下班放假,我真的想死….

不寫了。。。文章完了。。。
---
Thanks for spending your time to read my articles. I like to share stories of Hong Kong. I wish you may support me and I will keep going!
謝謝你能抽空閱讀這篇文章,我平日喜歡分享香港的故事,希望大家多多支持,我會繼續努力!