Hong Kong Snapshot(114) Hung Hom Kwun Yum Temple 香港隨拍(114) 紅磡觀音廟
none 香港有一個地方叫紅磡,在著名景點尖沙咀的旁邊,紅磡有一座觀咅廟,它是九龍最大的觀音廟。
Hung Hom is located next to Tsim Sha Tsui. In Hung Hom, there is a temple called Kwun Yum Temple.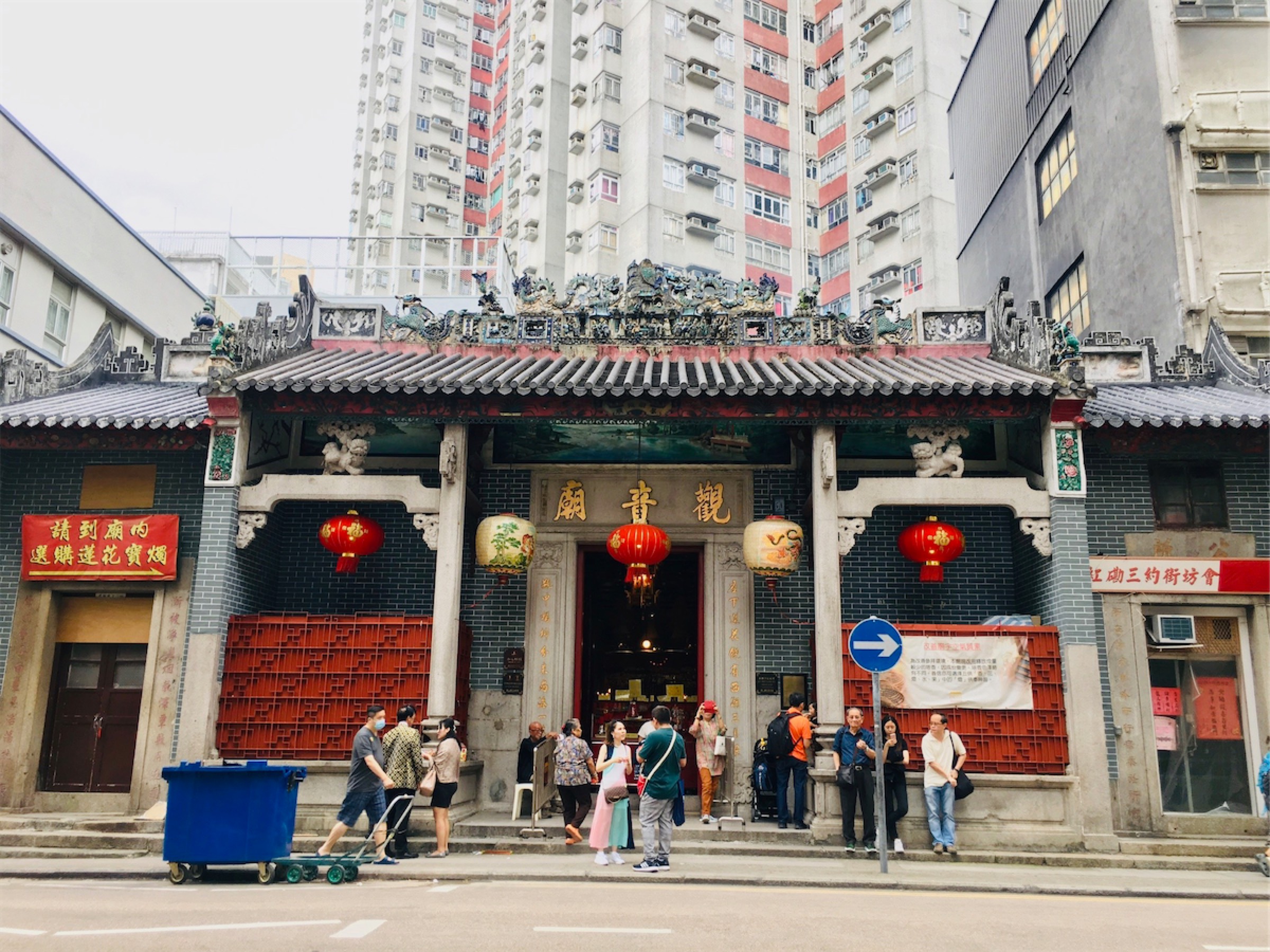 觀音是佛教最重要的神靈之一,也是四大菩薩之一,中國民間對觀音的信仰最在千多年前已經開始直到現在,香港正是其中一個眾多信眾之地,當內地炸毀了全世界最大的滴水觀音像時,香港的觀音廟依然香火處處。
Kwun Yum, or Guanyin, is one of the most important Buddhist in Buddism. She has no gender but is usually treated as female in China. The worship of Guanyin started over thousand year ago. HK is one of the city worshiping Guanyin. When the mainland China just destroyed the world's biggest Guanyin statue, there are still a lot of Guanyin Temple in HK.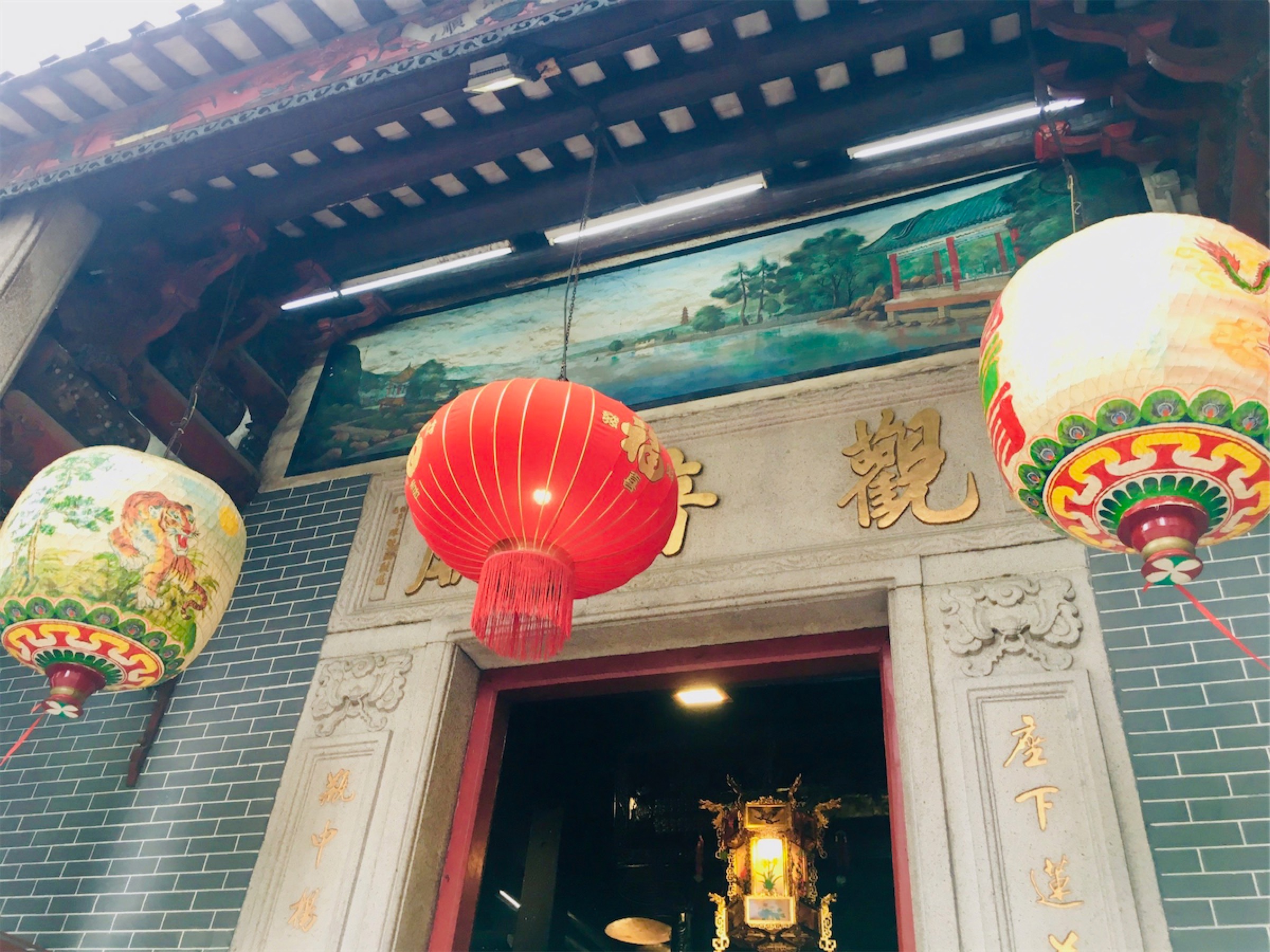 紅磡觀音廟是香港最著名的觀音廟之一,於1873年落成。相傳在1909年,政府在紅磡一帶掘地開路時,一條紅色水柱自地底射出,工人以為他們傷了龍脈便不敢再開工。雖然後來水柱經驗證只是水銀及琉璜所造成,但工人們仍然集資重修觀音廟以趨吉避凶。
Hung Hom Kwun Yum Temple is the most famous Guanyin Temple in HK. It was built in 1873. In 1909, the government was constructing the road in Hung Hom. When the workers were digging, red water spouted out from the ground. The workers believed that the vein of the dragon was ruptured and were frightened to continue working. Although it was proved that the red color was mixture of mercury and sulphur, the workers still donated money to renovate the temple, believing the Kwun Yum would help them.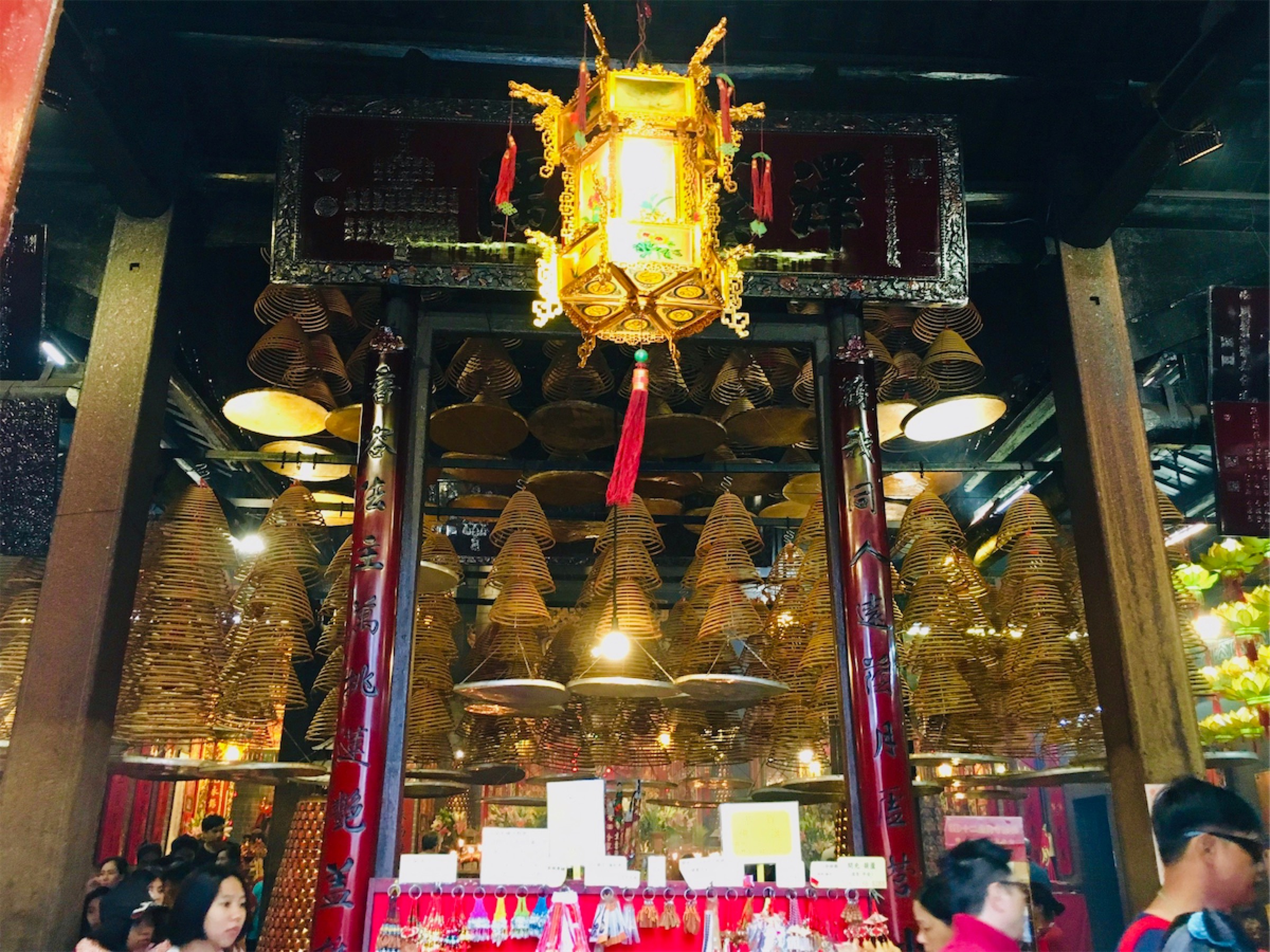 二戰期間,紅磡是其中一個空軍轟炸目標,當時很多人就躲在觀音廟內,結果觀音廟旁的一所學校被炸,百多名學生身亡,觀音廟卻安然無恙,居民更相信是觀音顯靈,讓紅磡觀音廟更名揚千里。
During the World War II, Hung How was target of bombardments by the Japanese. Many residents hide in the Kwun Yum Temple. In the result, a school adjacent to the temple was destroyed and over 100 students were killed, and the temple was keeping safe. The residents believed that it was the miracle of Kwun Yum.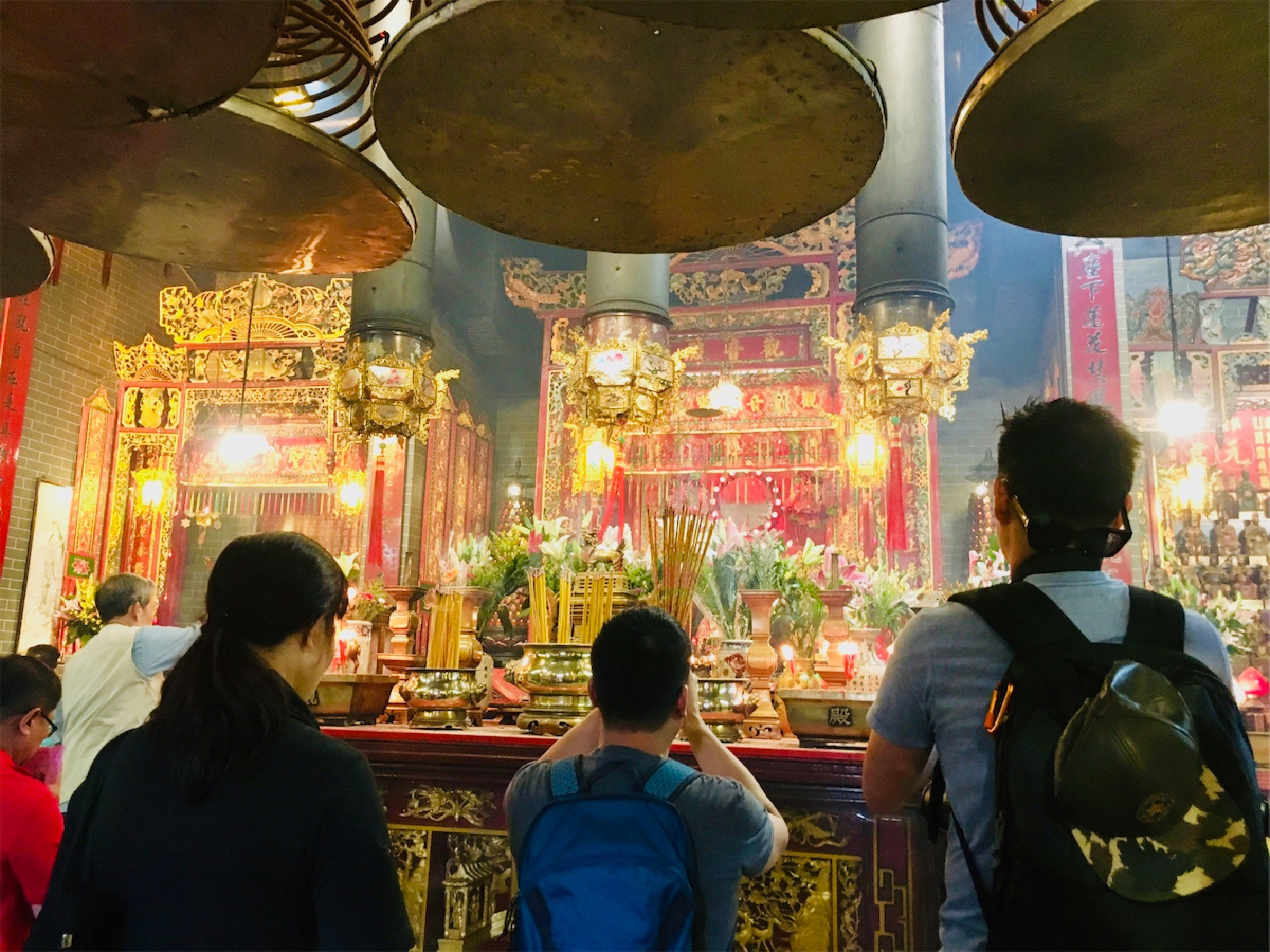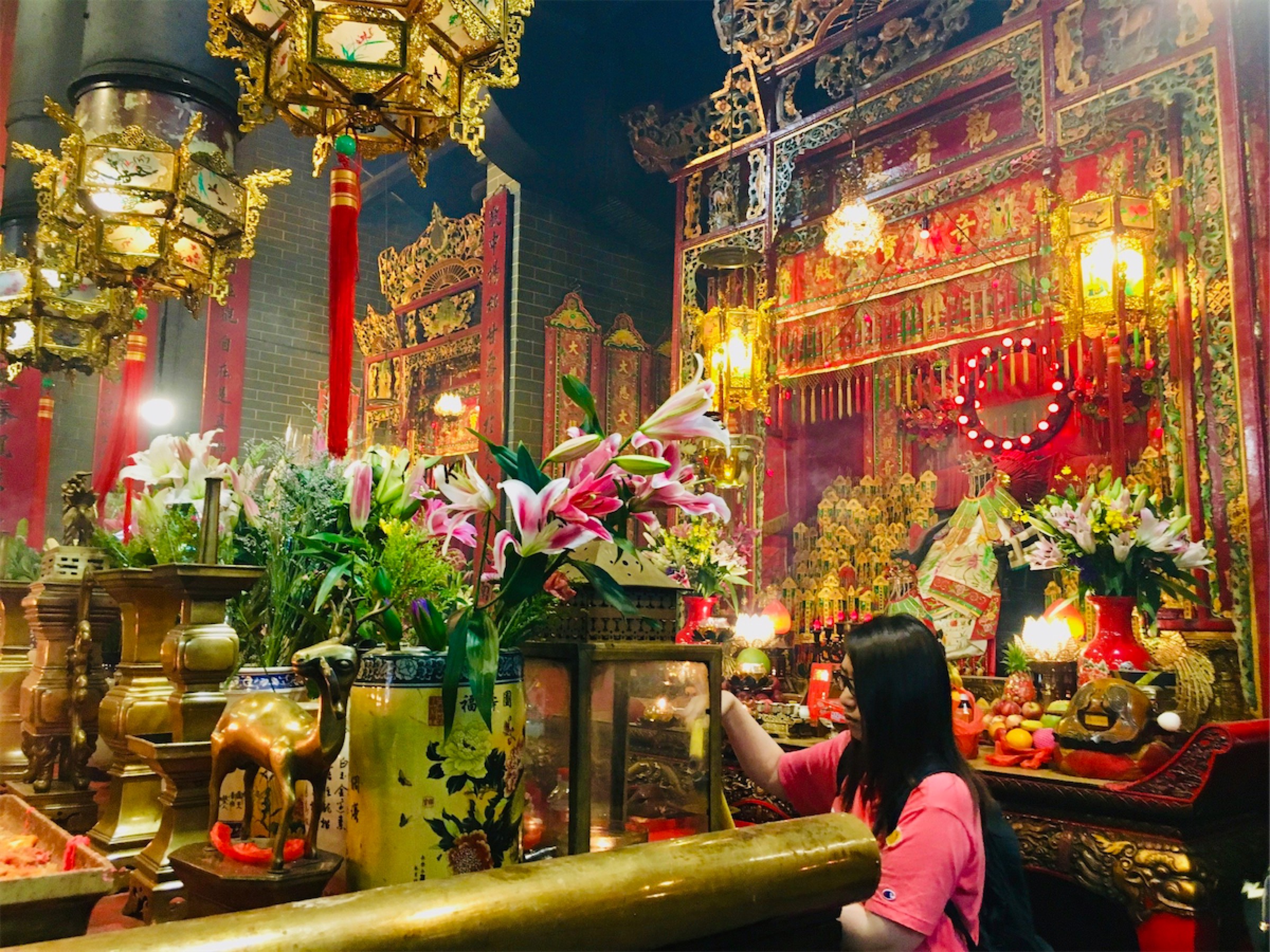 每年正月廿六的觀音誔,是一年一度「觀音借庫」的日子,可能大家認為香港西化過百年,對中國傳統宗教早不相信,但每年的觀音借廟一到,觀音廟名總過無數市民排隊借庫,希望得到觀音的庇佑。
On the 26th of the first lunar month, It was the Kwun Yum Festival as well as the "Kwun Yum Open Treasury". Don't think that HK is a westernised city and doesn't believe in Chinese Religion. During "Kwun Yum Open Treasury", thousands of people will go to Kwun Yum Temple to "borrow money" from the Kwun Yum.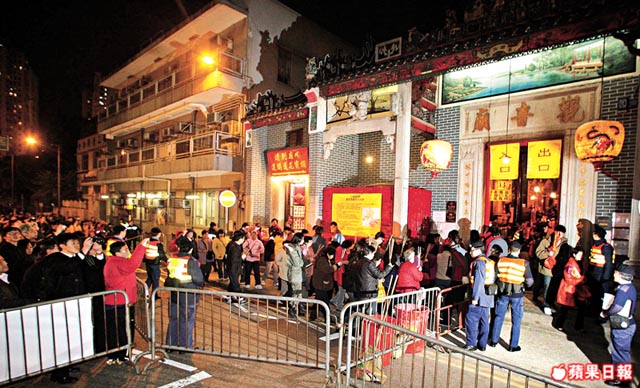 由於政局相對穩定,香港的寺廟比較內地的保存得反比較好,如果大家是喜歡中國文化,真的不能錯過觀音廟。現在香港的廟宇都比較開放,都是可以拍照的,你在裡面可以拍到一些充滿中國特色的照片,不過要留意的是不要待那麼久,裡面煙很多,你的眼睛會很辛苦。
As HK is politically stable, the temples in HK are much better preserved than mainland. If you like Chinese Culture, don't miss the chance to visit these temples. The temples in HK are open-minded and visitors can feel free to take photos. You should be able to take photos that full of Chinese style. But remember that don't stay in the temple for too long. The temple is very smoky and your eyes can't stand for it.