Hong Kong Snapshot(105) – The Observation Wheel of Hong Kong 香港隨拍(105) – 香港摩天輪
none

Initially, I planned to publish my Hong Kong Snapshot in series but my new job is quite busy. I may not have time to study a place to give you a full description of a place about it's history, culture etc. , or I can only write a post in long time. So I have to write my Hong Kong Snapshot randomly introducing good places of Hong Kong again. And this time I would like to let you know more about the Observation Wheel of Hong Kong.
本來,我打算以系列形式發佈我的香港隨拍系列,但最近的新工作頗繁忙,我沒有足夠的時間去搜集關於一個地方的文化、歷史等知識。如我要這樣做,可能我要很長時間才能寫一篇文章,所以我只有回復到以隨機形式發文,介紹香港的地方。這次,就介紹一下香港的摩天輪。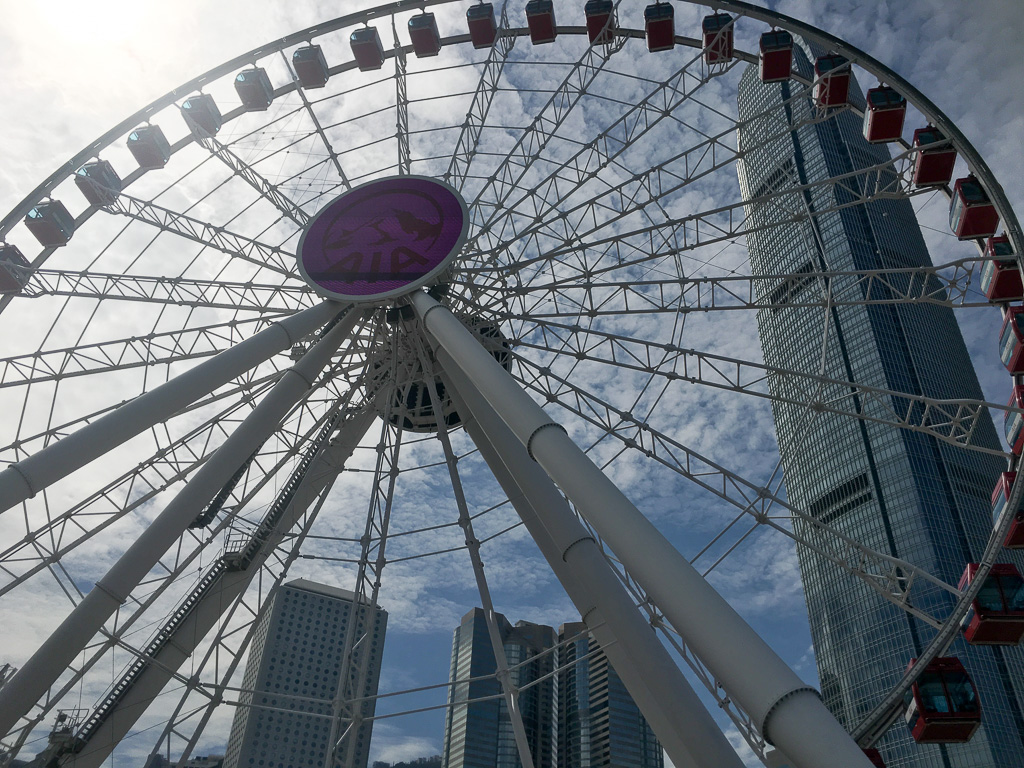 In the modern age, an observation wheel is already a must have item in an international city. The number of observation wheels keep rising rapidly in the last ten years. Actually in the 1960s, we already had observation wheel in Hong Kong.
The observation wheel was located at the Kai Tak Playground, near the old Hong Kong airport. It was just a simple wheel and was dismantled in the 1980s. Besides, there was also an observation wheel in Lai Yuen, another playground of Hong Kong and was dismantled in 1997.
在現代,摩天輪就似成為了國際大城市必須擁有的象徵,近十年來新建的摩天輸急促上升!香港當然也有摩天輪,其實早在1960年代,香港已有摩天輪。

當年的摩天輪位於啓德遊樂場,亦即當年的香港機場旁邊,但其實它只是一個很簡單的摩天輪,在1980年代啓德遊樂場結業時拆掉。另外,荔園遊樂場也有一個摩天輪,但同樣在1997年結業時拆掉。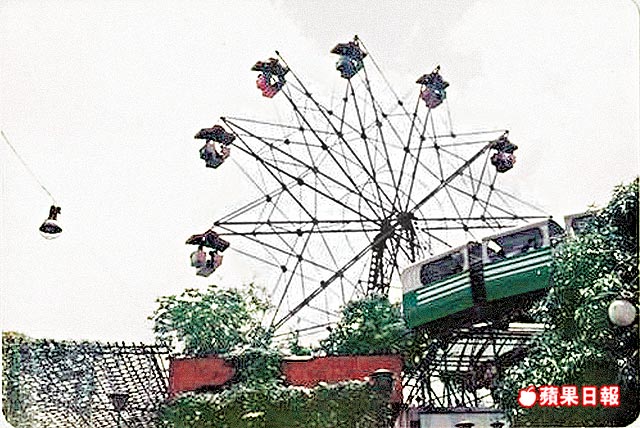 photo source: web一web:回憶中的遊樂場 | 蘋果日報 | 要聞港聞 | 20070118
In 2014, we finally have a modern observation wheel in Hong Kong. The height of the wheel is 60m. It's not a high wheel, at least not high among the observation wheels in the world. However, the attraction of the HK observation wheel is that it is located at the Central Promenade. It means that in the wheel you can enjoy the night view of the Victoria Harbour, which is described as the top three night view in the world.
直到2014年,香港又再次擁有摩天輪了!香港摩天輪高60米,在全球各大摩天輪中只是一般,但它的吸引點在於這摩天輪建於中環海濱長廄,即是說在摩天輪你可欣賞漂亮的維港兩岸,被人稱為世界三大夜景的維港景色。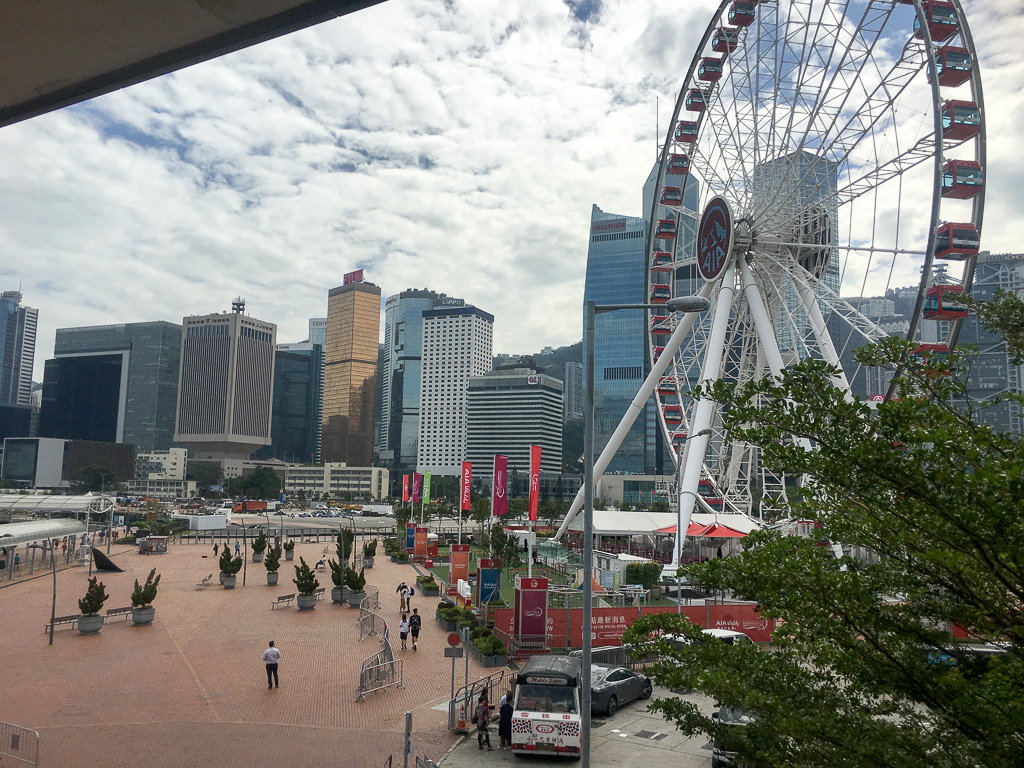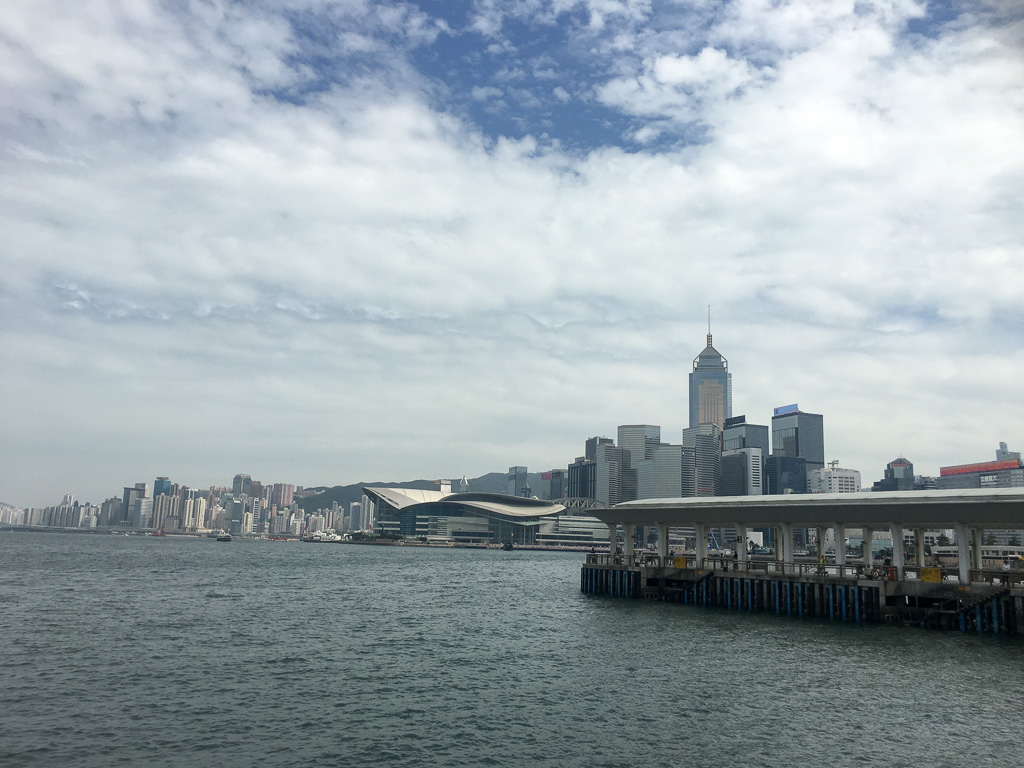 The HK observation wheel was almost demolished in 2017. In mid 2017, the contract of the observation wheel was going to end in Sept and the HK government planned to pass the new contract to another contractor. But the old contractor claimed that the new contractor couldn't prove that they have enough capital to buy the observation wheel. If the two contractors couldn't come to a conclusion in the handover, the observation wheel would be demolished and the new contractor had to build a new one. It would take 20 months.
Finally, the two contractors came to a conclusion and the observation wheel reopened in Dec 2017. The fee decreases from HK$100 to HK$20 per person. Now, we can take the observation wheel with only HK$20 for 20 minutes. And it only takes HK$160 for a private gondola. You can enjoy 20 minutes private moment.
香港摩天輪在2017年差點被拆掉。話說摩天輪的租約本應在2017年9月屆滿,而當時香港政府把新租約批給了另一家營運商,但舊營運商認為新營運商不能證明它有足夠的資金買下及營運摩天輪,雙方爭議不斷。如果雙方到最後不能達成共識,舊營運商只能拆掉摩天輪,在租約期滿前把一塊空地還給政府,而新營運商要重建一個摩天輪需時大約要20個月。

最後,雙方終於達成共識,摩天輪得以保留並於同年12月重新開放,票價更由港幣100元大減至20元。現在,只要花費20港元,我們就能坐上摩天輪20分鐘,欣賞維港兩岸動人景色!如果你想包廂,亦只需要花港幣160元,享受20分鐘的私人時間,至於在半空中要做什麼,隨你喜歡,我不管。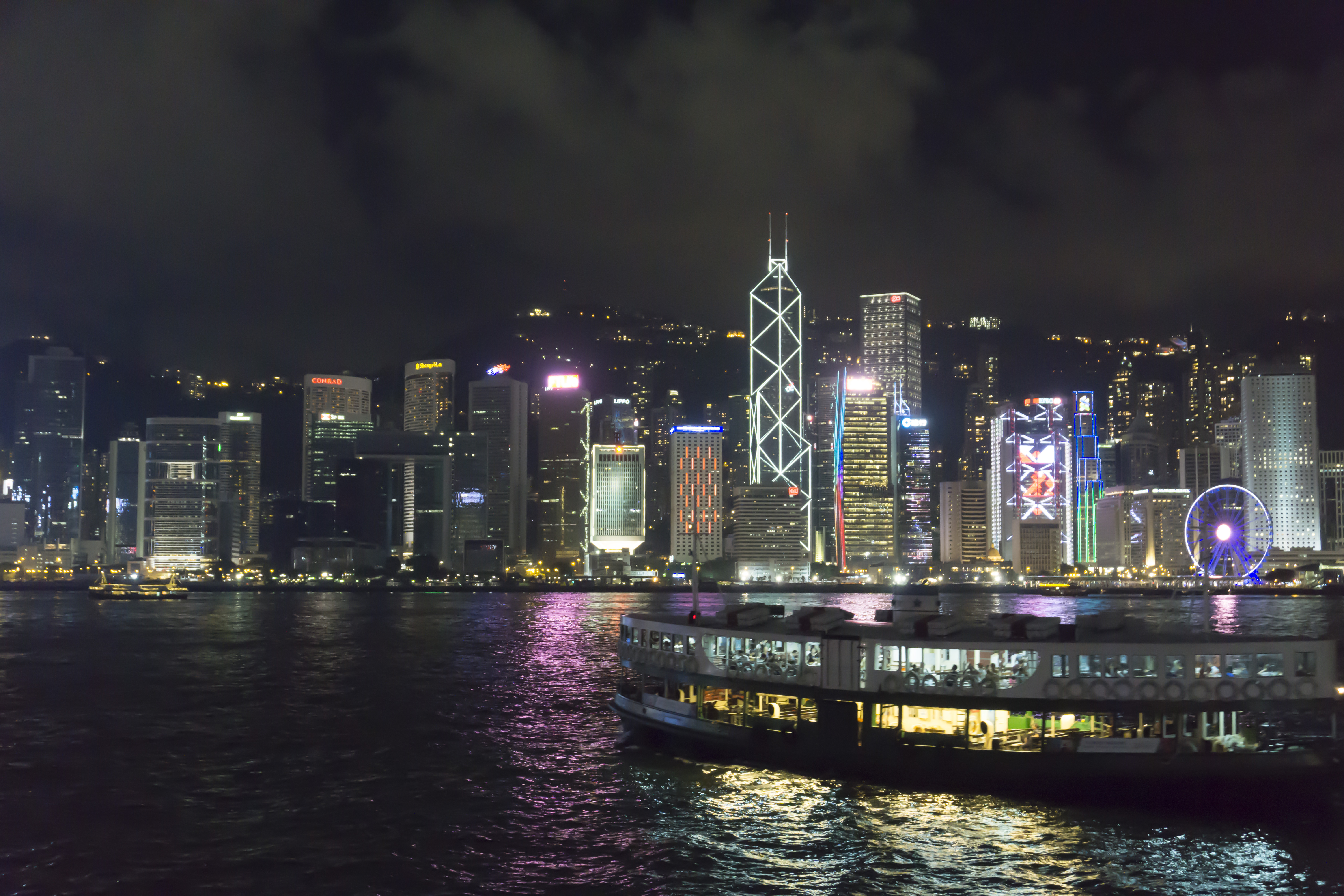 Today I was doing a test run of a new tour which include the wheel but unfortunately, because of typhoon the wheel was closed. Anyway, let me end the post with some beautiful picture of the observation wheel taken by me.
今天,我在做一個新旅程的時間測試,本來也要坐一坐摩天輪的,但可惜今天有台風,摩天輪關閉了!不過,我也拍了一些照片,有新有舊,就分享給大家吧!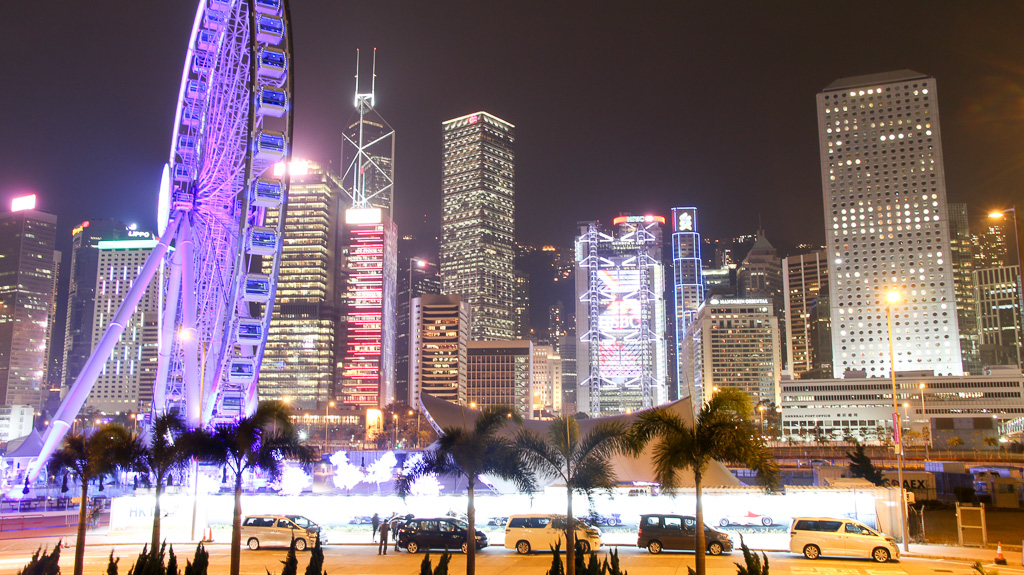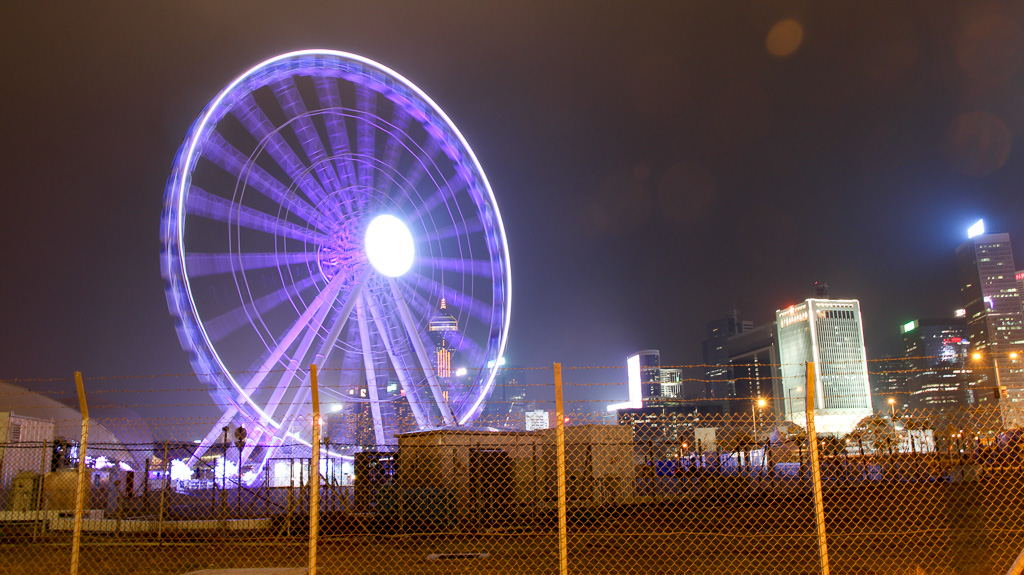 !steemitworldmap 22.2852859 lat 114.1595334 long d3scr
---
Thanks for spending your time to read my articles. I like to share stories of Hong Kong. I wish you may support me and I will keep going!
謝謝你能抽空閱讀這篇文章,我平日喜歡分享香港的故事,希望大家多多支持,我會繼續努力!