Hong Kong Snapshot (15) – Chungking Mansions – Ghetto at the Centre of the World, "Sin City" in the past 香港隨拍(15) – 重慶大廈 – 世界中心的貧民窟,曾經生人勿近的魔窟
現在的我,正在重慶大廈八樓的一間小房子裡,拿著手提電腦,打著這篇文章。自從九龍城寨清拆後,重慶大廈便成為了香港最神秘的地方。
I am now in a small room on the 8th floor of Chungking Mansion, typing this article with my MacBook. Since the demolition of Kowloon walled city, Chungking Mansion is probably the most mysterious place in Hong Kong.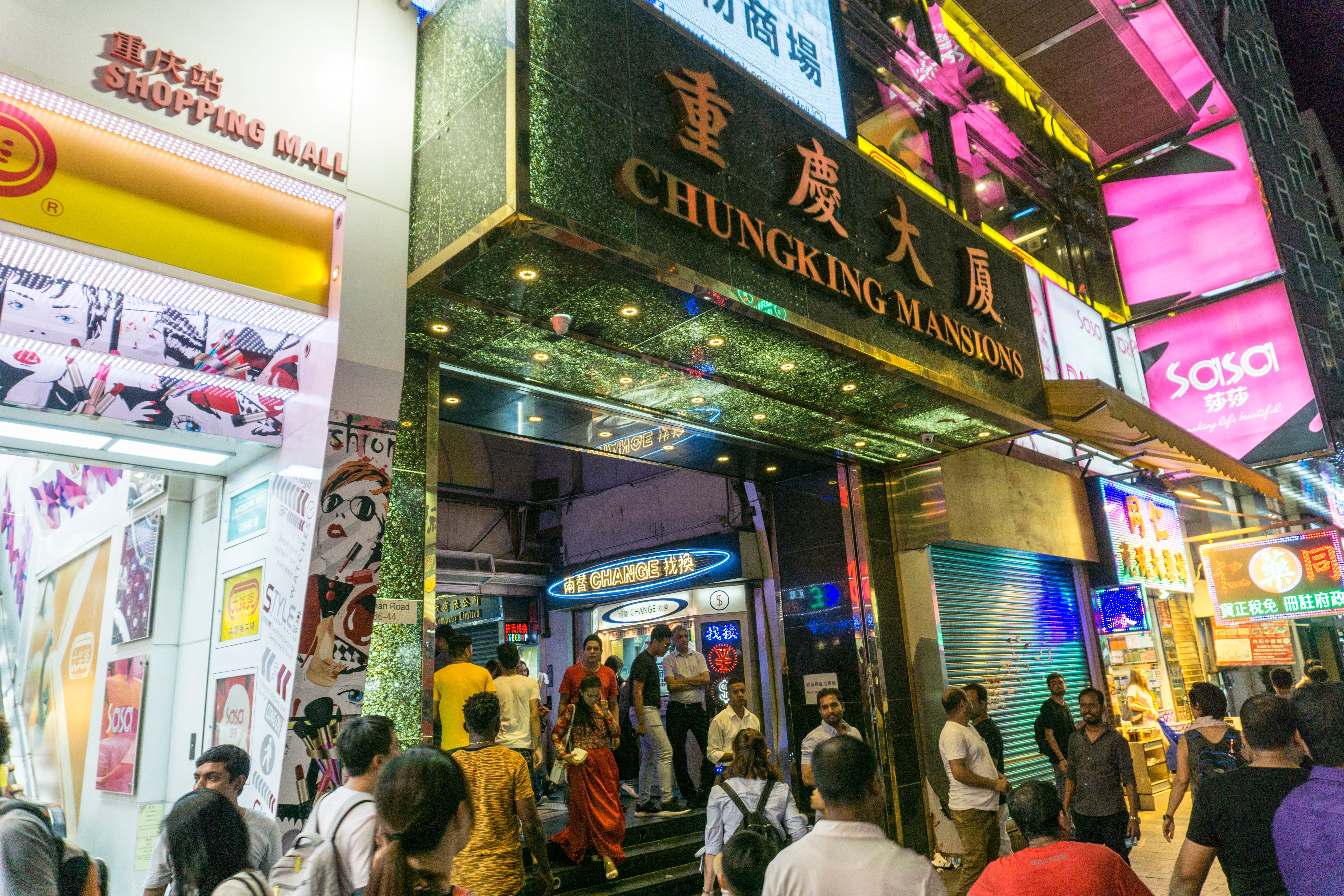 重慶大廈,對世界的背心客來說,絕不陌生,因它充滿著在香港市區可以找到最便宜的旅館。旅遊聖經Lonely Planet始創人就曾入住重慶大廈,後來他在亞洲導遊書中寫道,重慶大廈是香港尋找廉價旅館最有魔力的詞語。自此,西方的背包客便蜂擁而至,為重慶大廈的多種族性添加了幾道白人的身影。不過在此之前,重慶大廈曾是香港人聞之色變,避之則吉的魔窟。
Chungking Mansions should be a familiar name to all backpackers in the world, as it has the cheapest hotels you may find in the urban area of Hong Kong. The founder of "Lonely Planet" was one of the visitors of Chungking Mansions. He wrote in the Asia guide book that "Chingking Mansions is a magical word in searching cheap hotels in Hong Kong". After that, many and many backpackers from the western visit Chungking mansions, adding the faces of white people among the over 100 races in Chingking Mansions. But before that, Chungking Mansions was one of the most dangerous place in Hong Kong.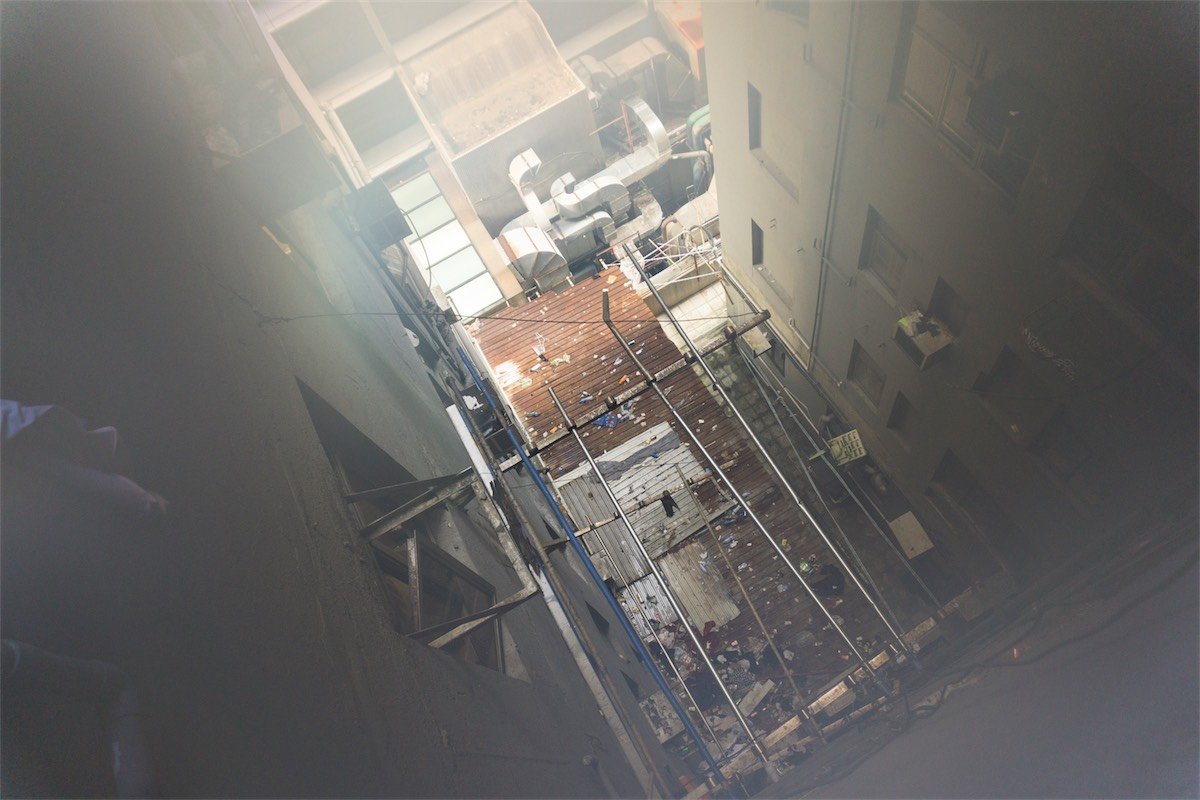 重慶大廈建於1961年,當年是用作於地下商場,樓上住宅的用途,更是附近區域最高的大廈,有不少上流人士居住。但由於當初業權分得太散(共有900多名業主),故大廈的管理一直很差,加上附近區域急速發展,致重慶大廈慢慢成為中下層人士的居所,香港著名紅星鍾楚紅,當年就住在重慶大廈。同時,由於大廈管理不善的原因,重慶大廈開始變成黑社會、賭徒、妓女、毒販及偷渡客等的溫床,到了七十年代,來自印度及巴基斯坦一帶的商人開始在重慶大廈聚居,讓整座大廈的環境更為複雜,魔窟之名由此而生。
Chungking Mansions was built in 1961, in the purpose of residential. It was the highest building in the Tsim She Tsui region and many rich people lived there. But the management of Chungking Mansions was very bad as there were too many landlords (over 900), and also the Tsim She Tsui region developed so rapidly, making Chungking Mansions became the home of the poor. Cherie Chung, Hong Kong famous actress, spent her childhood in Chungking Mansions. Because of the management, Chingking Mansions become the hot bed of gangs, gamblers, prostitutes, drug dealers and illegal immigrants. Around 1970s, the businessmen from India and Pakistan started to gather in Chungking Mansions, making the environment more complicated, with the name of "nest of devils".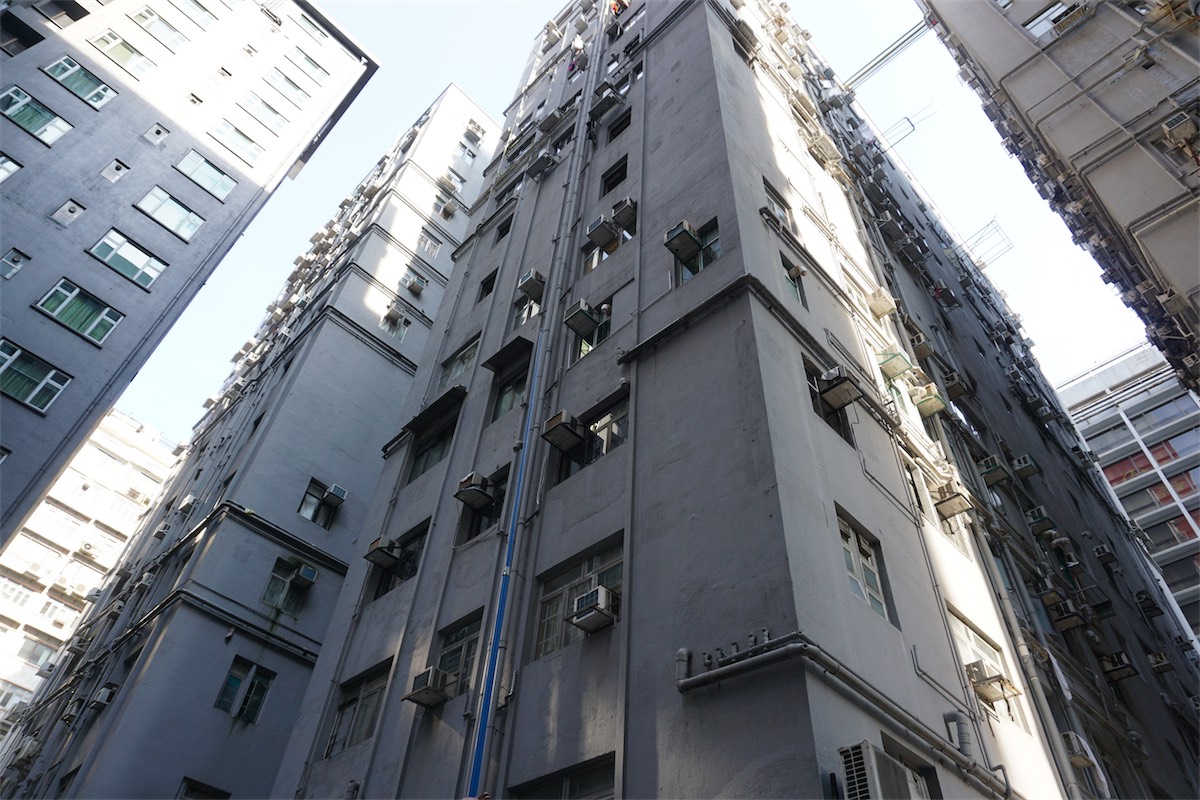 導演王家衛就看中了這樣的環境,在重慶大廈拍攝了《重慶森林》,由於大廈當時是不允許拍攝電影的,故電影裡大部份都是偷拍的鏡頭。後來,《重慶森林》被時代雜誌評為「百大不朽電影」。
Chungking Mansions caught the eyes of famous director Wong Kar-wai and he shot the film "Chingking Express" in Chingking Mansions. "Chingking Express" was selected as "ALL-TIME 100 Movies" by TIME.
重慶森林海報 Poster of Chungking Express
重慶大廈在香港人眼中,一直都是「危險場所」的存在,大部份香港人,不要說進去,連經過也不願意,故在《重慶森林》電影之前,大部份香港人都不知重慶大廈裡面的怎樣的。直到1993年,重慶大廈的供電房發生爆炸,全大廈停水停電10日,讓900多名業主終於放下成見,一同商討改善重慶大廈,終於在2004年,大廈完成翻新,安裝了208個閉路電視鏡頭,並有24小時保安,讓大廈治安得到改善,我們一般人也敢於進入了。
2000年左右,非洲人也紛紛進入重慶大廈尋找商機,加上不同地區的背包客,這裡每日有超過10000人出入,分佈於超過130個國籍,讓重慶大廈冠以「低端經濟全球化中心」,2007年,時代雜誌將重慶大廈評為「亞洲最能體現全球一體化的例子」。後來人類學家Gordon Mathews開始對重慶大廈產生興趣,他在2006-2009年期間,深入了解重慶大廈,更住在裡面,終於在2013年推出著作《世界中心的貧民窟:香港重慶大廈》,重慶大廈之名聞於國際。
Chungking Mansions were always a dangerous place for Hong Kong people. we even didn't want to pass by. So Hong Kong people only had a blurred image of Chungking Mansions before the film Chungking Express. in 1993, there was an explosion of the power supply room in Chungking Mansions, the mansions lost electricity and water for 10 days. It made all the 900 landlords come together and discuss how to improve Chungking Mansions. Finally in 2004, the renovation of Chungking Mansions was finished. There are now 208 CCTV cameras and 24 hours security guards which greatly improve the order. And now we are much safer to go in.
In around 2000, businessmen in Africa started moving to Chungking Mansions. And with the backpackers from all around the world, there are now over 10000 people with over 130 nationalities going in and out of Chungking Mansions. It is now described as the "World Centre of "Low-end Globalisation". In 2007, TIME rated Chungking Mansions as the "Best Example of Globalisation in Action". At the same time, Anthropology Professor Gordon Mathews was interested by Chungking Mansions. He started investigating Chungking Mansions and even lived in the place from 2006-2009. In 2013, Gordon Mathews published the book "Ghetto at the Centre of the World: Chungking Mansions".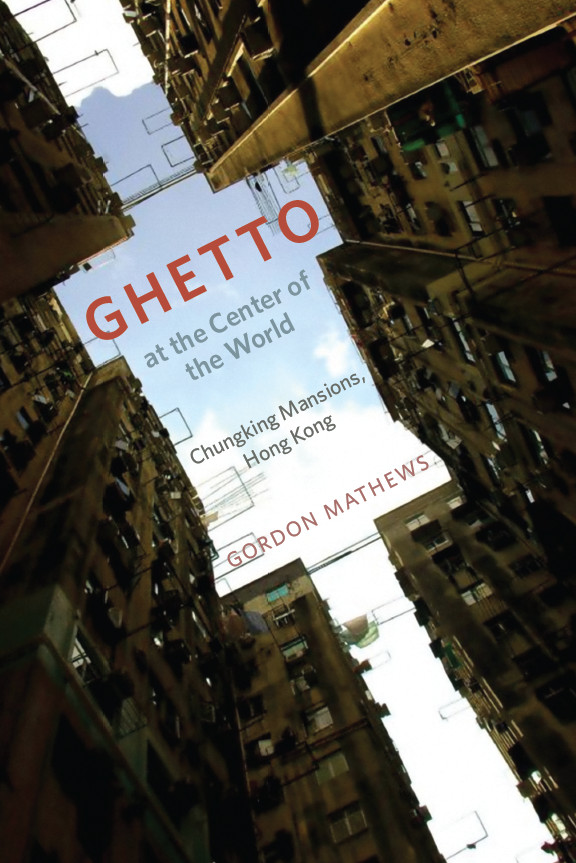 《世界中心的貧民窟:香港重慶大廈》封面
"Ghetto at the Centre of the World: Chungking Mansions"
---
今天的我,因事不能回家,故就在重慶大廈租了一間房,其實這也是我人生第一次進入重慶大廈,緊張心情亦不期而起。可能對外地人而言,重慶大廈充滿了吸引力,但對於在香港長大的我,自小就聽過重慶大廈的不少傳聞,對大廈早已產生成見,縱然知道現在的重慶大廈已經很安全,但,仍有一點忐忑。
晚上七時四十三分,我到達重慶大廈的附近,街道上滿是南亞及非洲人士,到處打量著路過的遊客,由於我背著背包,手拿相機,故亦成為了他們的打量對象。只是在這條路上,我已有一種強烈的不熟悉感,我不是貶低南亞及非洲的朋友,但畢竟日常很少接觸,突然身在這個環境,不熟悉自然的感覺油然而生。一直走到重慶大廈門口,站在十數名各族裔人士,他們開始走近我,我響起極大的警覺性,因我不知他們想幹什麼,幸好,原來他們只是派發大廈內旅館的名片,我笑了一笑,拒絕他們,再吸一口氣,進入這個陌生的國度。
Today, I could't go home due to some matter so I rented a room in Chungking Mansions. Actually It was also the first time I enter Chungking Mansions. Maybe it is attractive to foreigner. But for me, a local, familiar with the rumour of the mansions since I was small, I really felt nervous. i was really prejudice to the Mansions. although I knew now it is much safer than the past, i was perturbed.
7:43pm, I arrive Tsim Sha Tsui nearby Chungking Mansions. There were many South Asians and Africans on the street, sizing up the tourists passing by. As I was wearing backpack and holding a camera, I was also one of their targets. I got a strong feeling of unfamiliarity. I was not looking down on the Africans and South Asians. But I seldom come into contact with them. Suddenly standing in this situation, I felt unfamiliar. Entering the main entrance of Chungking Mansions, around ten people of different nationalities came to me. It alerted me as I didn't know what they want to do. Fortunately, they were just going to show me the name card of different hotels. I smiled and rejected them, toke a breath, and entered this strange place.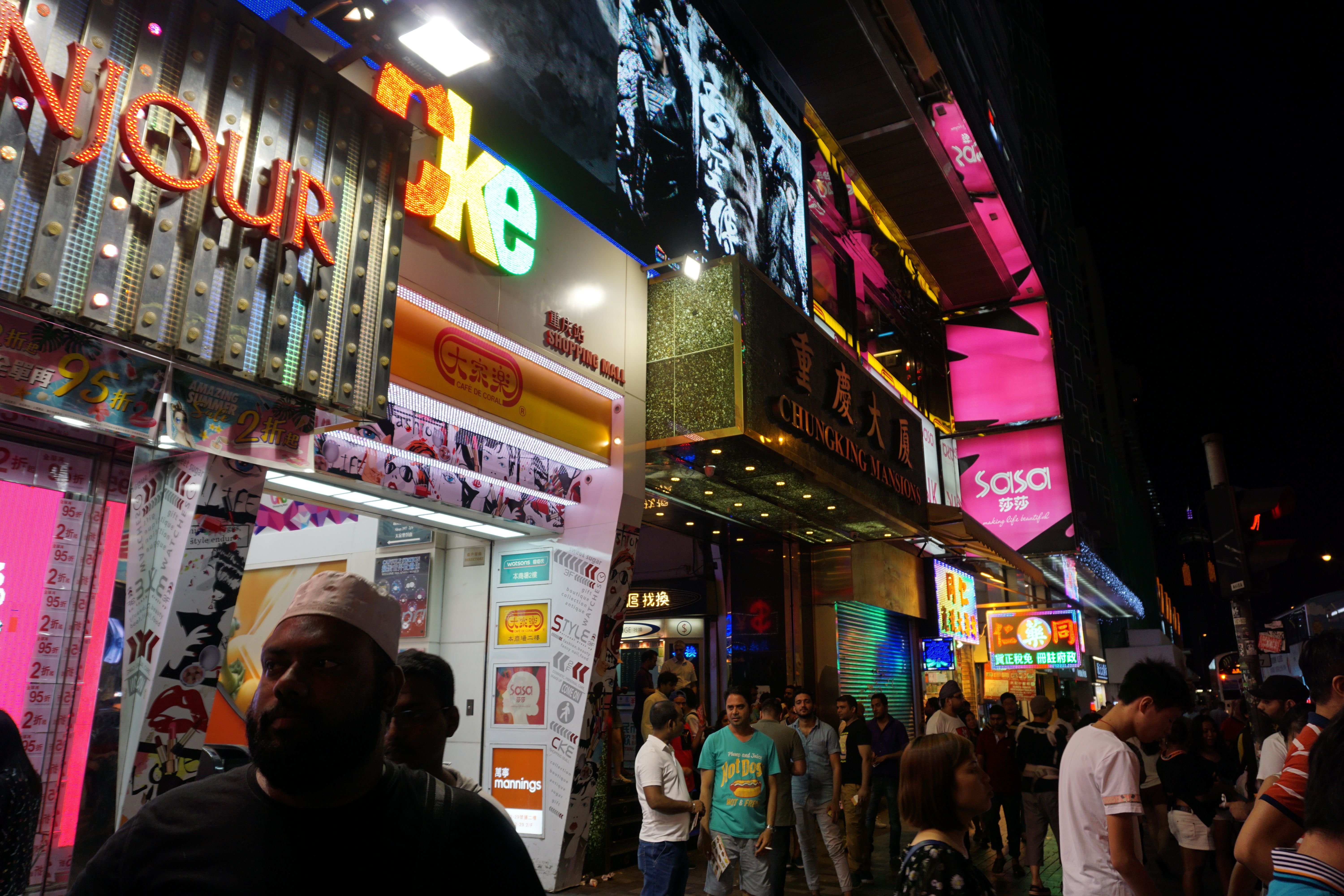 走進重慶大廈,眼前盡是陰暗,破舊的天花、雜亂的商店、掛滿牆邊的招牌、開始變色的牆面,彷似回到數十年前的香港,還有就是,很多人種!印度人、非洲人、歐洲人、中國人、我還見到幾張韓國面孔,我像已離開了香港,我才是這大廈內的異類。
in Chungking Mansions, what I saw is darkness, old ceiling, messy shops, signboard all over, and wall start changing colour. It seemed like the Hong Kong 30 years ago. And, there were many races! Indians, Africans, Europeans, Chinese, and I was faces of Koreans. I seemed like leaving Hong Kong. I was a stranger in this building.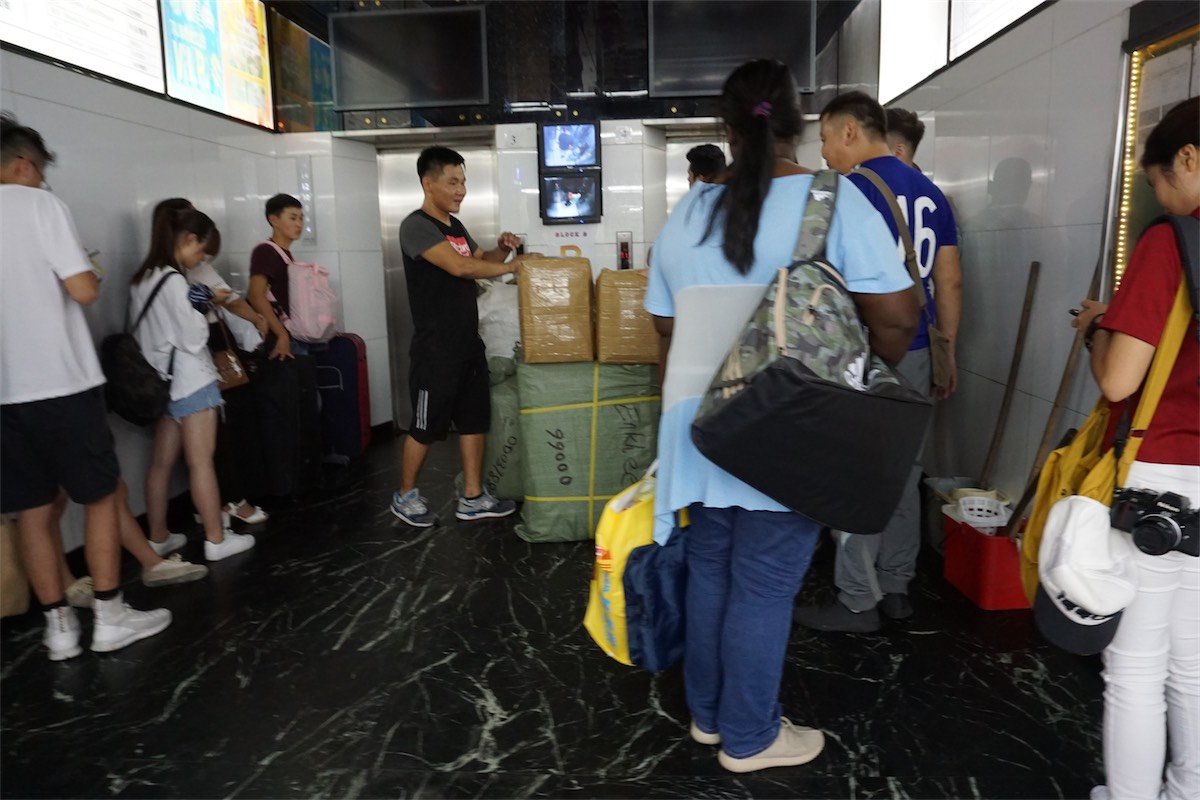 重慶大廈共分5座,我住的A座電梯就在正門處,我決定先進房間,再慢慢逛逛這個地方。只見17層的大廈,400幾間旅館,過萬名人次出入,就靠那幾部升降機,我在大堂等等足足10分鐘,才能夠進入升降機。和我一齊進入升降機的,有中國人、阿拉伯人、還有幾名僧侶,數人擠在狹小的升降機內,好不容易才到達我的目的地,16樓。16樓一共有幾間旅館,但只有一個接待處,原來,幾間旅館都是同一個老闆,看守接待處的是2名印度人,他們的印度英語實在很難聽懂,我們花了很多時間才能相互溝通,登記過後,他們給我一條鎖匙,在8樓的鎖匙。
There are 5 blocks in Chungking Mansions, the lift of block A, where my hotels is in, was just at the main entrance. I decided to check in first. There were only 10 lifts for the five 17-floor buildings, servicing over 10000 people everyday. I waited for 10 minutes to enter the lift. In the lift, there were Chinese, Arabians and even three monks! Finally, I arrived the 16th floor. There was only one reception for all the four hotels in the floor. The receptionists were two Indians, After check in, they gave me the room key of a room on the 8th floor (huh! not 16th floor!?)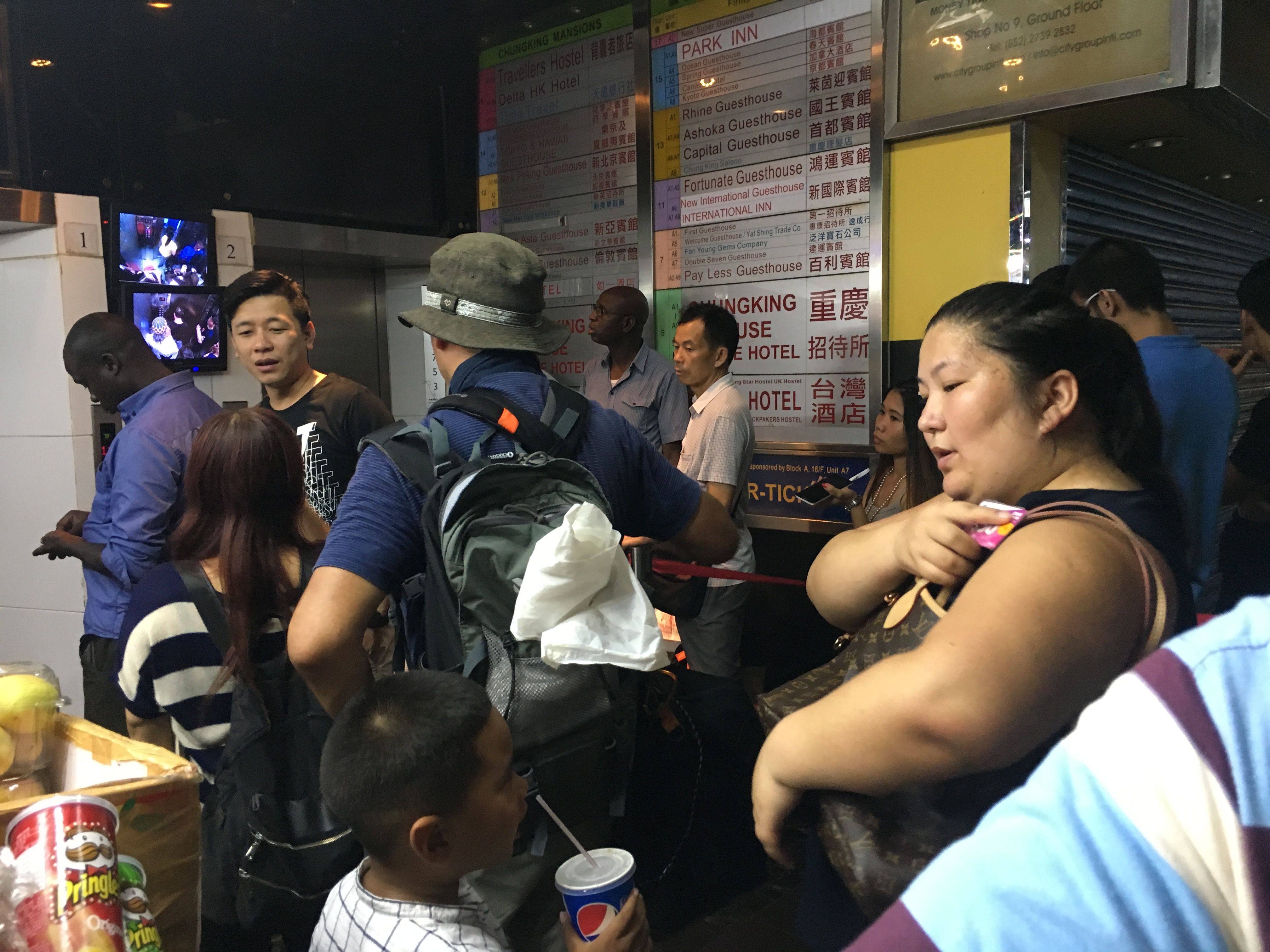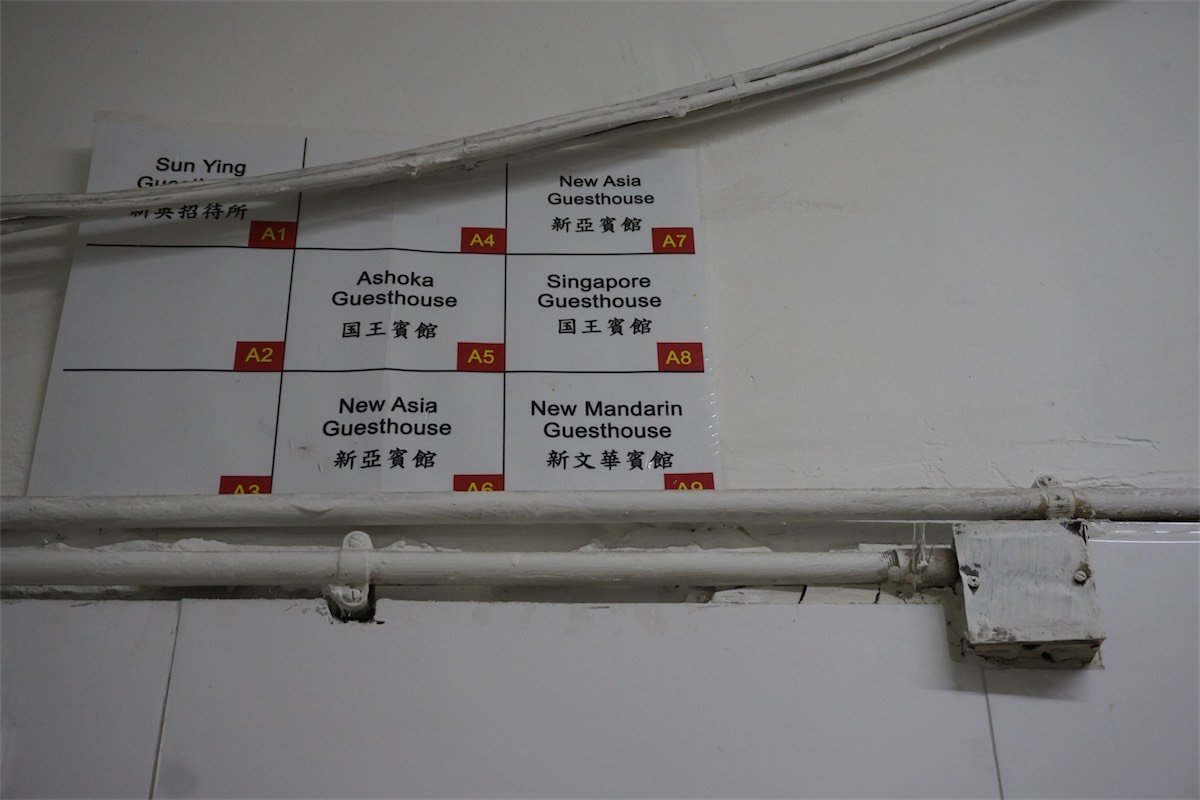 我回到升降機大堂,等了一會,終決定走樓梯,陰暗的樓梯佈滿垃圾,散發出陣陣惡臭。到了八樓,眼前的就是一個個關閉的大門,沒有什何的指示,走廊掛著一張張的床單,看來就是我們將會使用的床單吧!我拿著匙卡,一個個單位嘗試,終於給我找到了!我這次租住的是重慶大廈最貴的房子,約HK$250,單位內一位印度房東帶我去到房間,看來是有空房吧,他給了我一間雙人間,有兩張床,然後他說了一堆我都聽不太懂的印式英語,然後指指牆上的指示,哦!原來是wifi密碼,及毛巾要$20一條。
Back to the lobby and waited for the lift. After a while, I decided to walk down stair. Many rubbish around and smell were bad. Arriving the 8th floor, I can saw no sign and only doors and doors. Many bed sheets were hang in the lobby. Seems those are the bed sheets we will use. I took the room card, trying to pass the doors one by one and finally I got it! I rented the best room in Chungking Mansions, around HK$250, and I got a double bed room.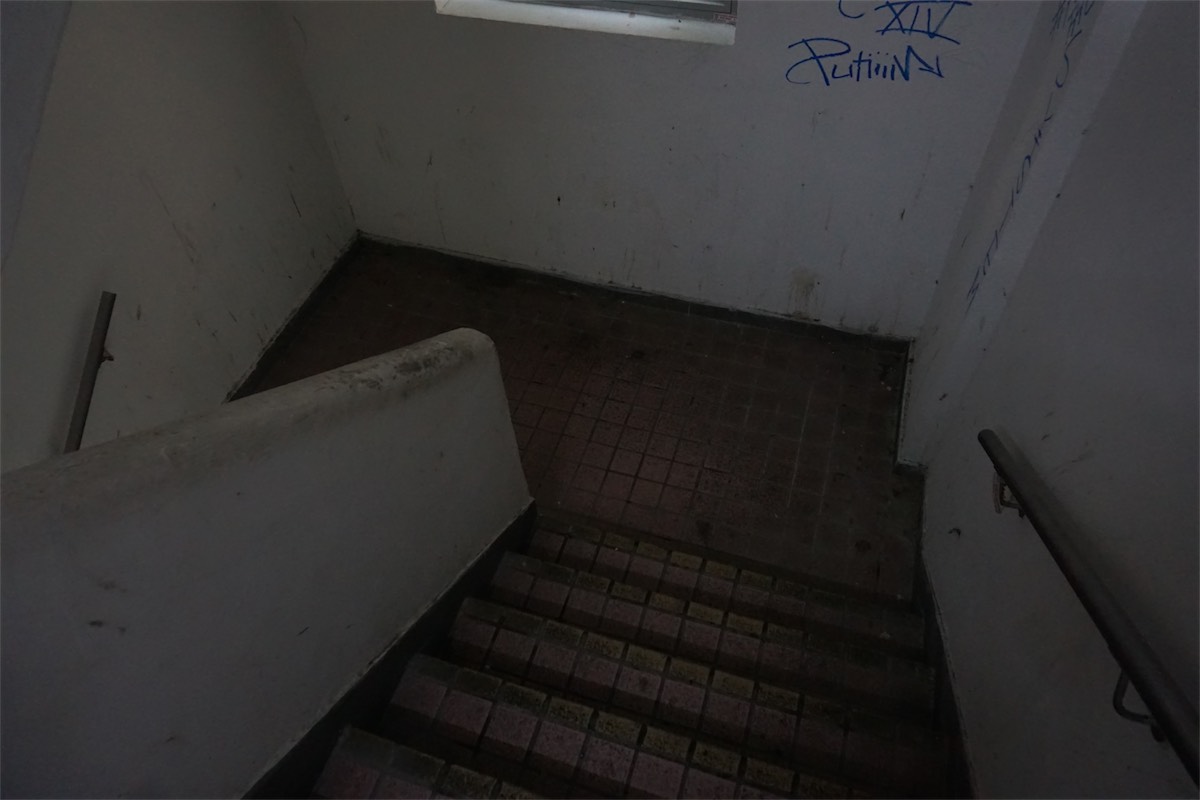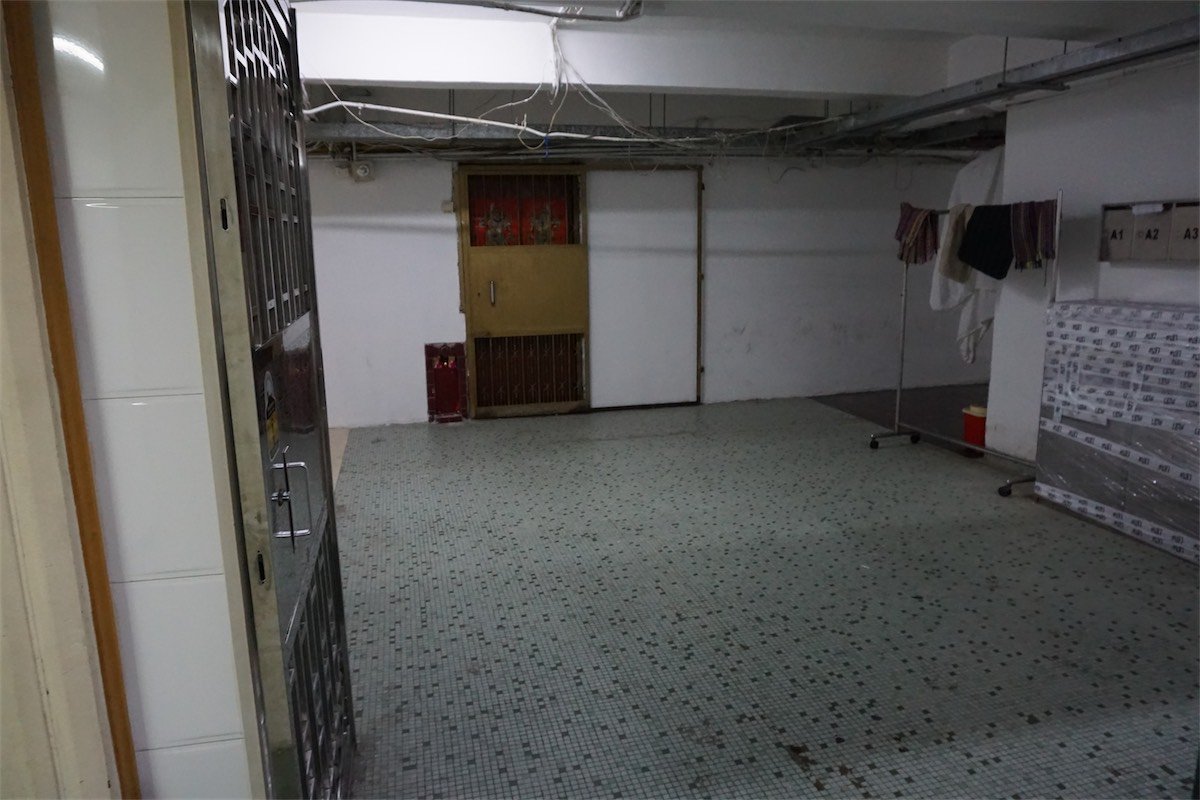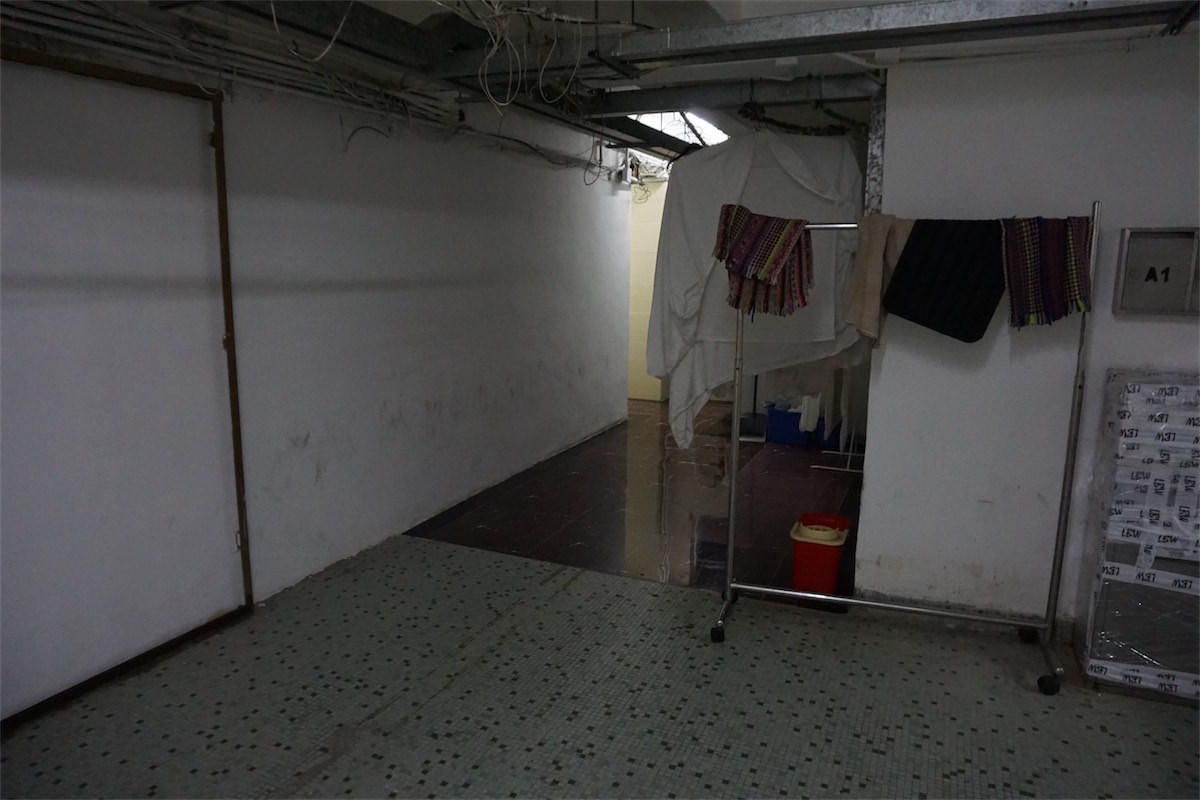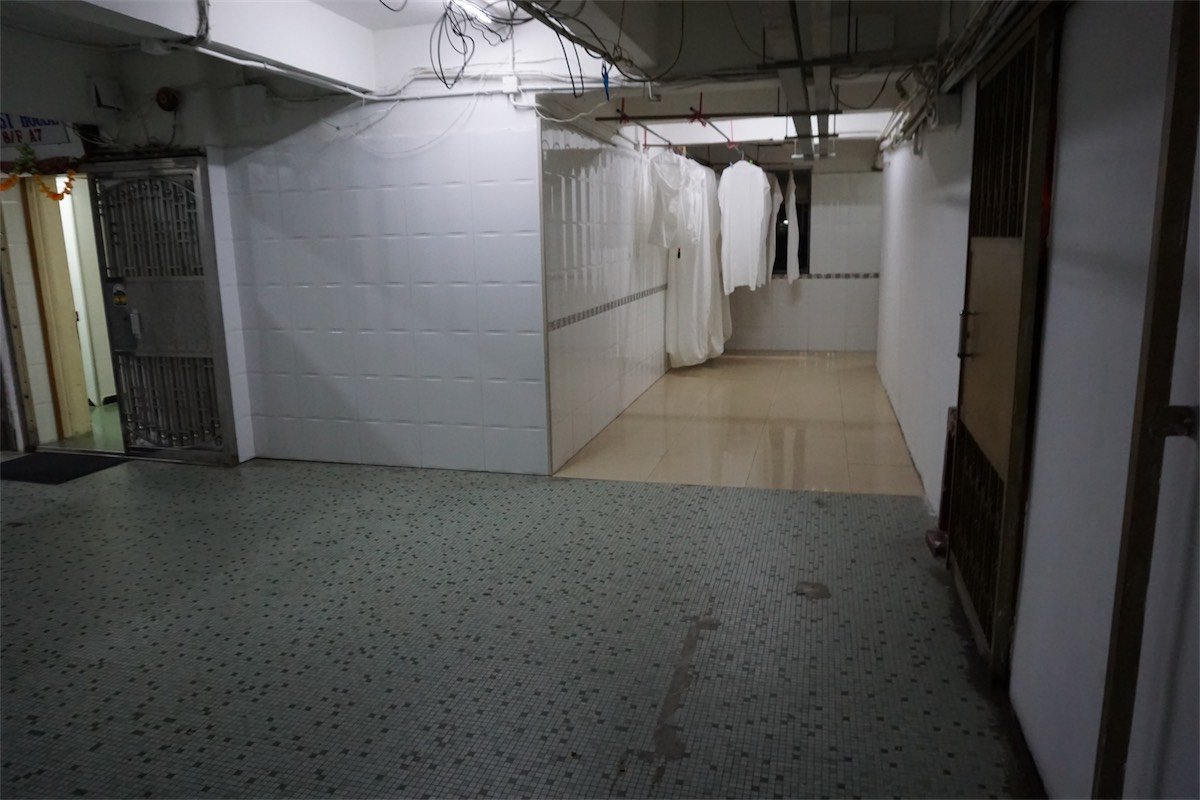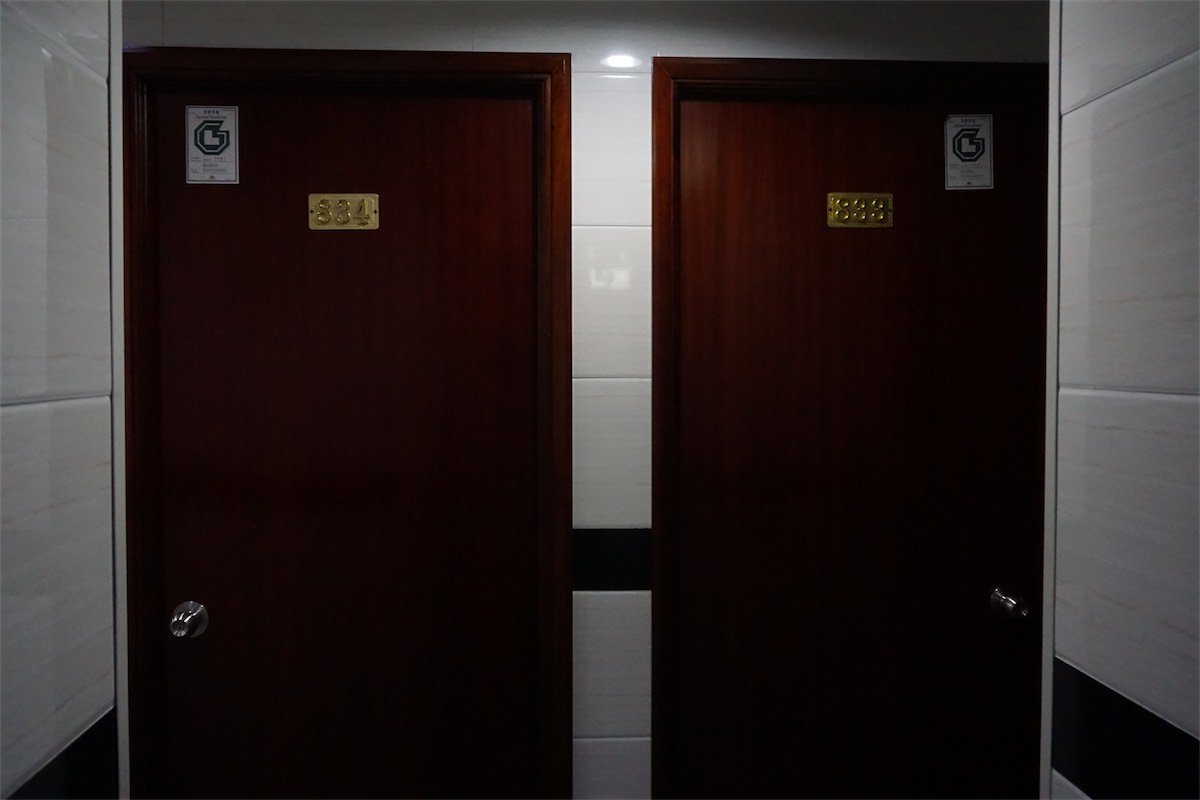 閉上房門,我開始打量房間,嗯,感覺還好,瓷磚的牆、空調、電視、獨位廁所,雖然所有空間都比較少,但在香港HK$250的價錢,實在是不錯了,唯獨是沒有牙刷牙膏,還有抽氣扇是壞的。放下背包,肚子都餓了,我決定到全大廈最出名的印度餐廳吃飯。那家餐廳叫新德里咖喱王,位於3樓,我便回到地下走上3樓,順道看看這個地方。
Entering the room, I started to check it. Em…feel not bad, nice wall, air conditioner, TV, toilet. Although it's small, it's already a great choice in HK for just HK$250. But there was no teeth brush and towel. You need to pay $20 for a towel. Afterward, I went back to the ground floor and took a look of Chungking Mansions.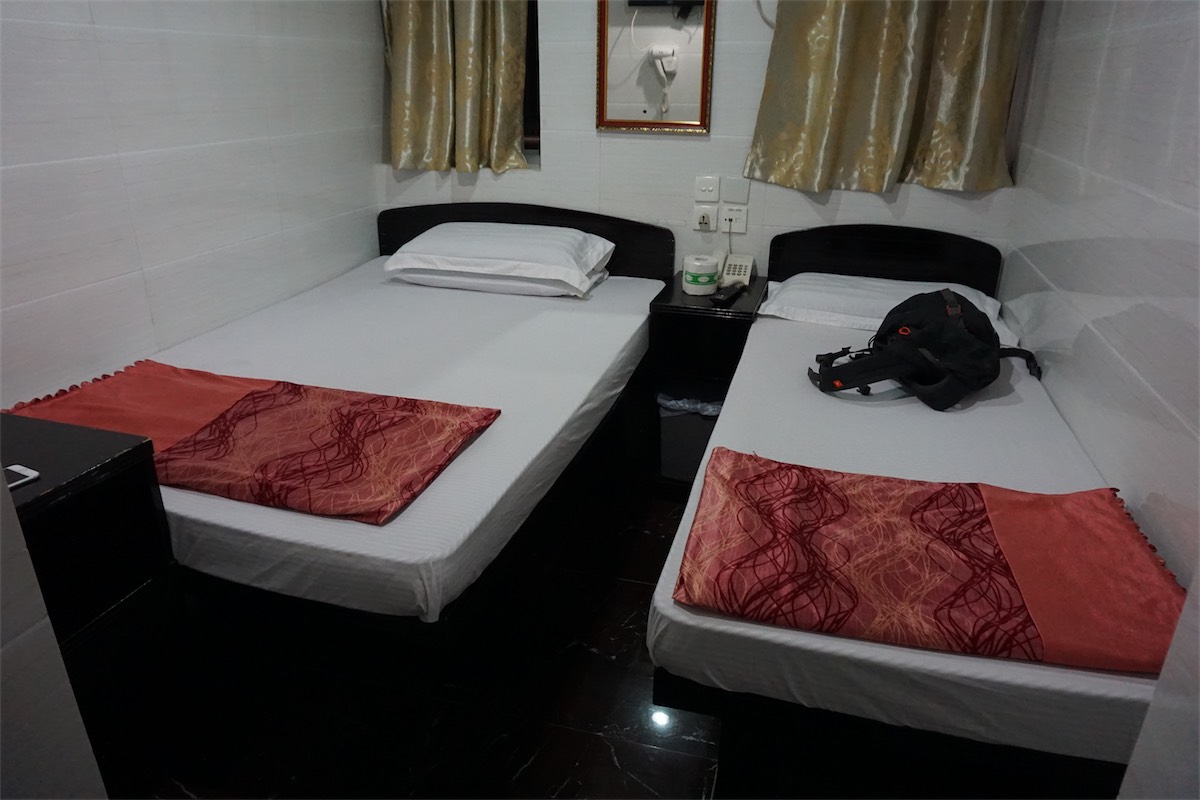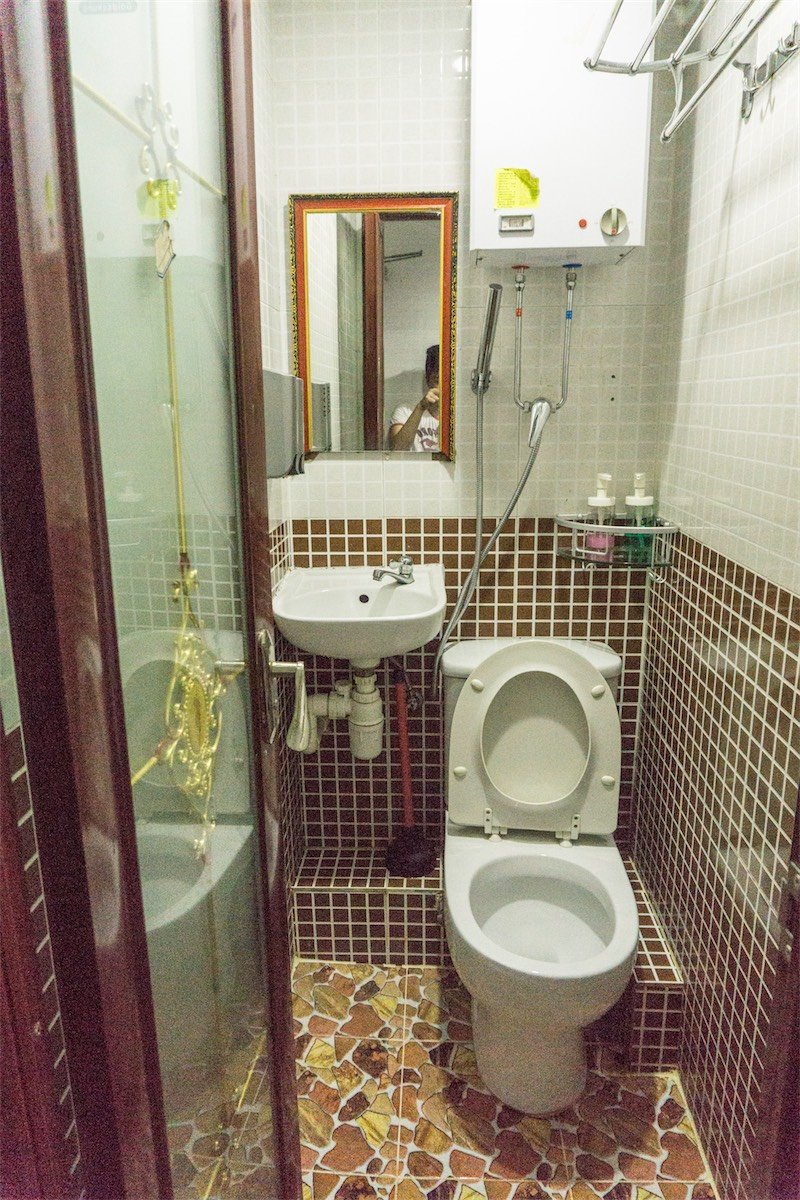 單位內有公共冰箱 Public Refrigerator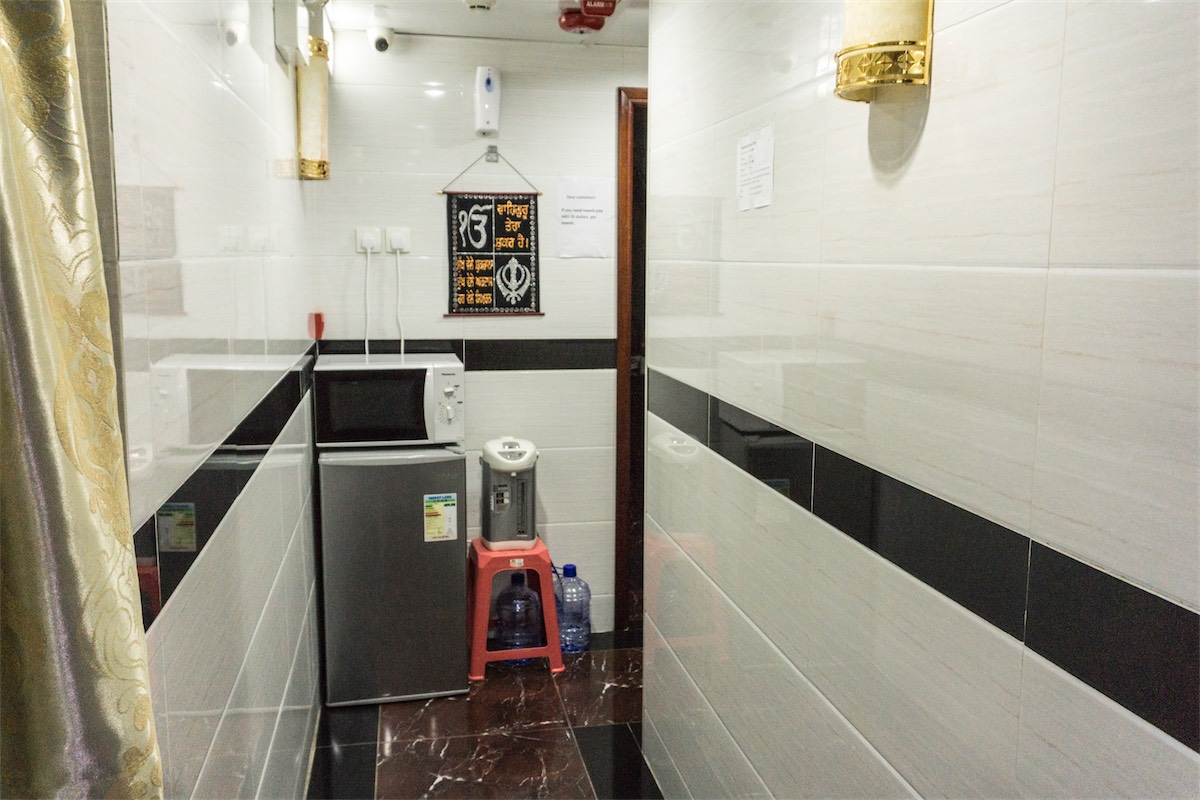 眼見周圍的店鋪都是食品店、餐廳和找換店,目不睱給,但手機店卻不見了。10年前,重慶大廈的手機店十分盛行,很多來自非洲的商人都來到重慶大廈收購舊手機再轉賣至非洲,曾經,非洲有90%的手機都來自重慶大廈。但自從中國大陸開發,更多的非洲商人轉到內地搜購更便宜更實用的手機,重慶大廈的手機店紛紛倒閉,都變成了吸引樓上住客的商店。
I saw food stores, restaurant and money exchange everywhere, but no phone shops. 10 years ago, there were many phone shops in Chungking Mansions. Many businessmen from Africa came Chungking Mansions to buy old phone and sell back to Africa. by statistic, 90% mobile phones in African came from Chungking Mansions. But since the rise up of China, More and more Africans went to China to buy the cheaper and better mobile phones. phone shops in Chungking Mansions were closed and became restaurants.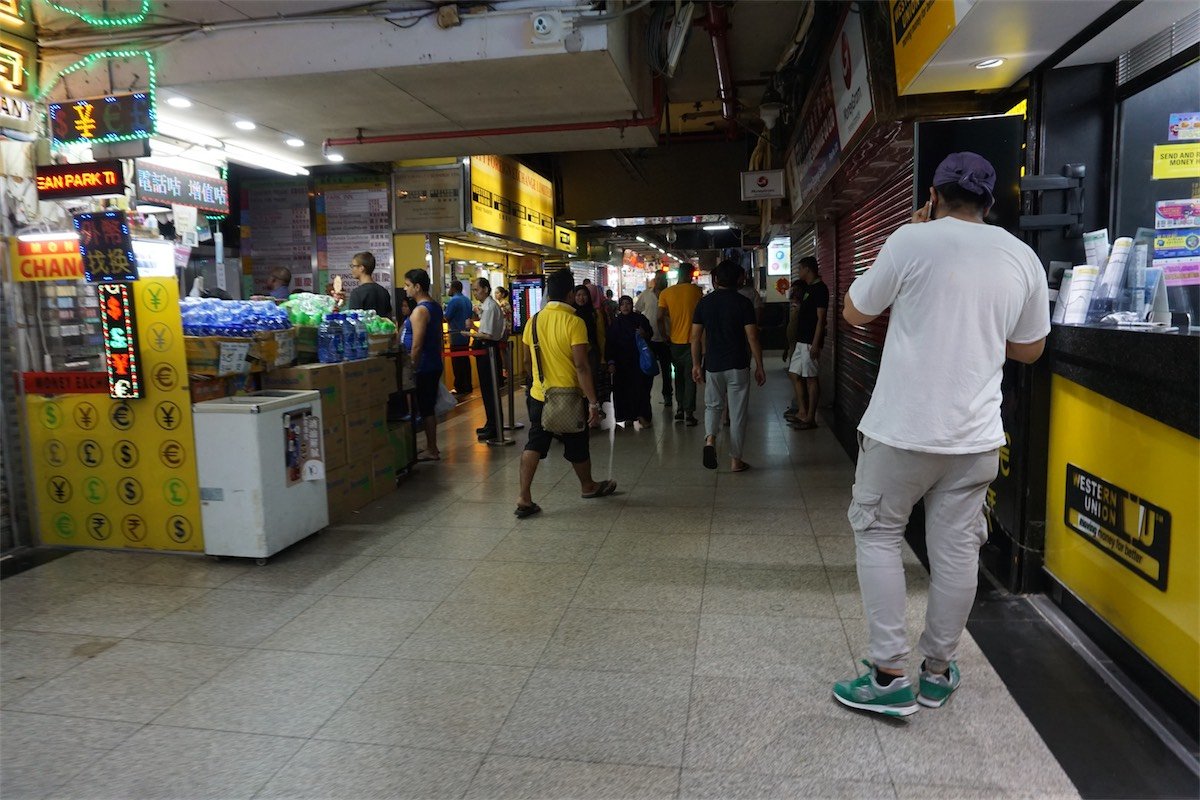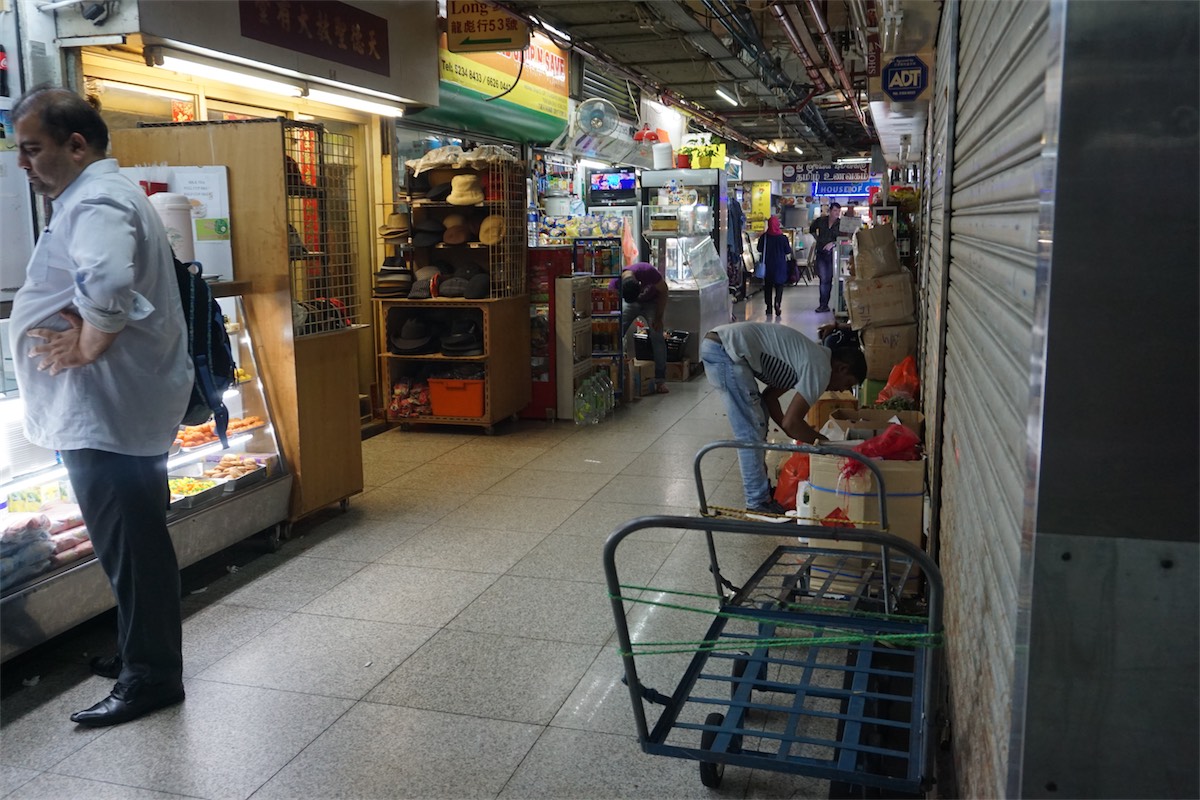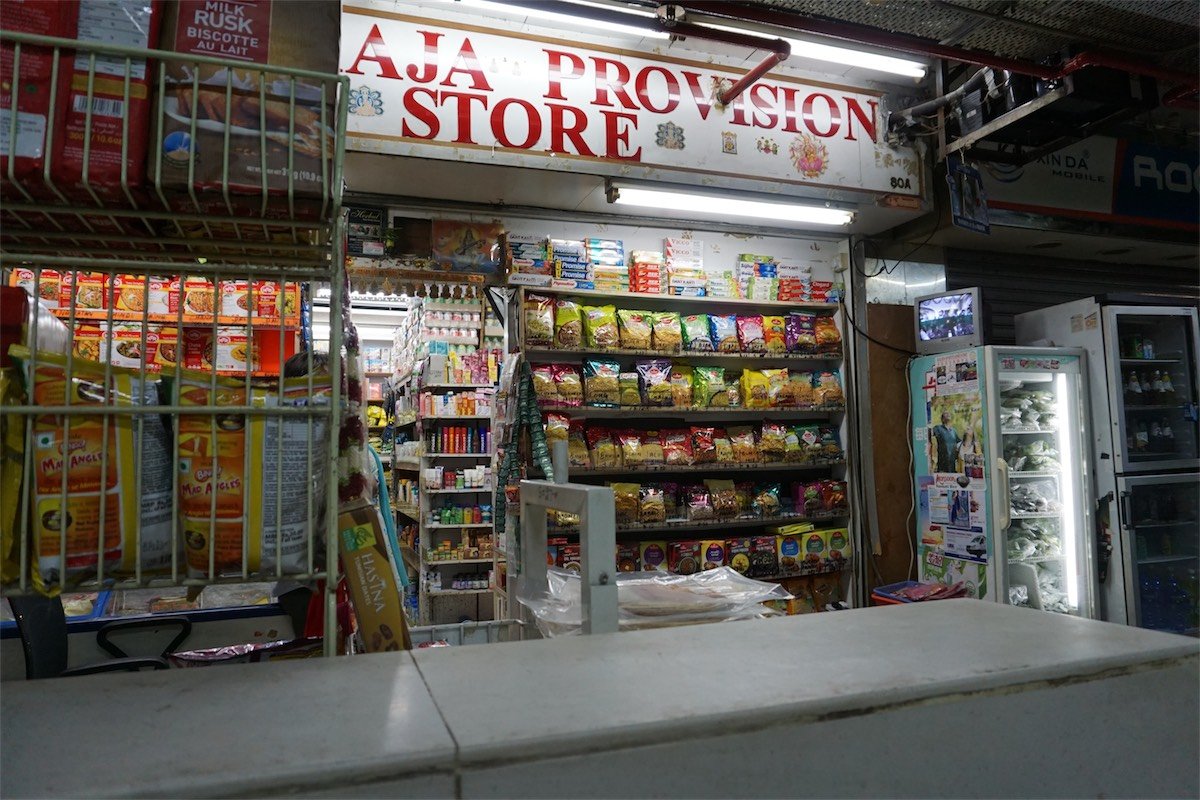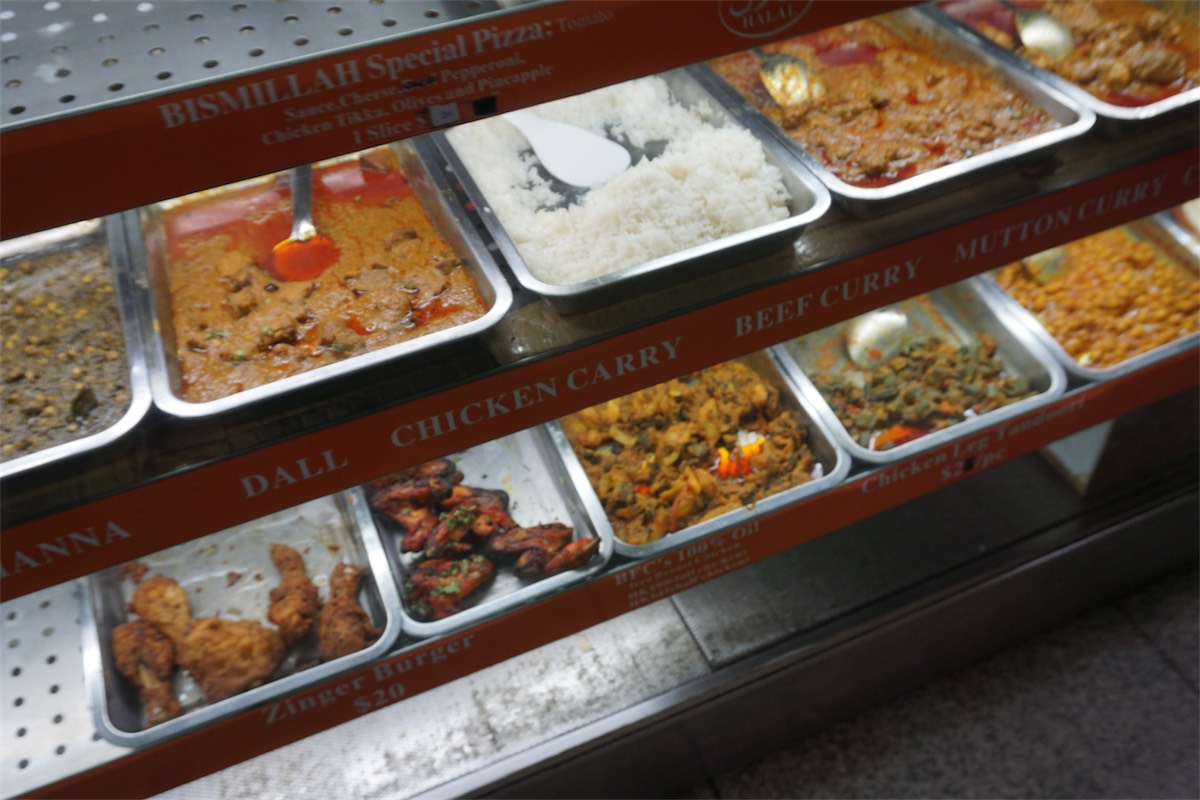 走上二樓,迎面就是兩名黑人壯漢在玩撲克牌,附近的店鋪卻全關了,我一度以為2樓是不開放的地方,但我硬著頭皮,裝作自然的繼續走,幸好,還見到零星的商店,看來,中國大陸對重慶大廈的影響真的很大。
Going up to the 2nd floor, in my first sight were 2 strong black men playing card and the shops around were all closed. I just thought if the 2nd floor is not opened but I decide to pretend nothing happen and kept going. Fine! I saw shops, but a few only. Seems, the influence from China is really great.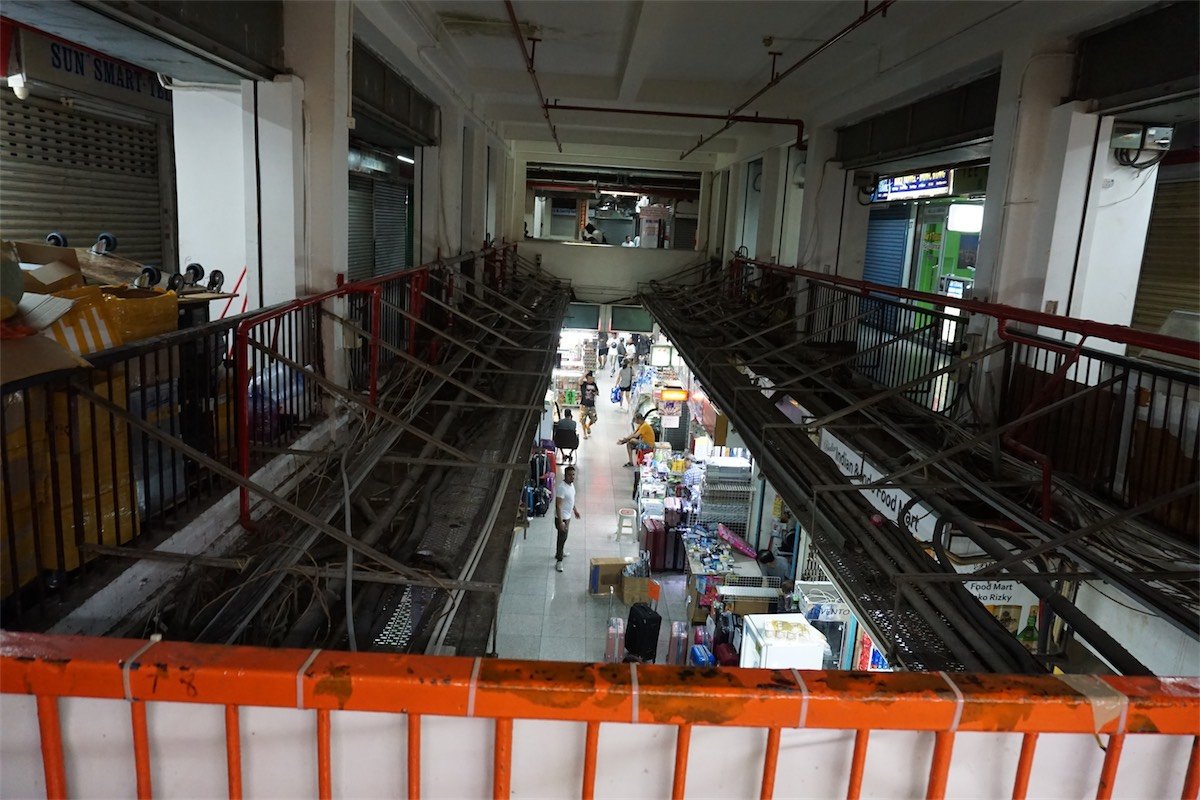 View from the 2nd floor
在2樓走了一轉,卻找不到通往3樓的路,原來3樓是要坐升降機的……我重新走回地下,再乖升降機到3樓,進入這間餐廳。只見裡面都頗為熱鬧,有香港人、內地人、白人也有,我點了一個羊肉,一瓶印度啤酒,回覆著Steemit的留言。可惜,這裡的羊肉對我來說太老了,但咖喱不錯。
I went back to the ground floor and took the lift to the 3rd floor. There was the most famous Indian restaurant there. Wow, quite a lot people inside, people from Hong Kong, China, and even white people. I ordered a dish of lamb, and a bottle of Indian beer, reply the comment of Steemit. Unfortunately, the lamb was not food, but the curry was great.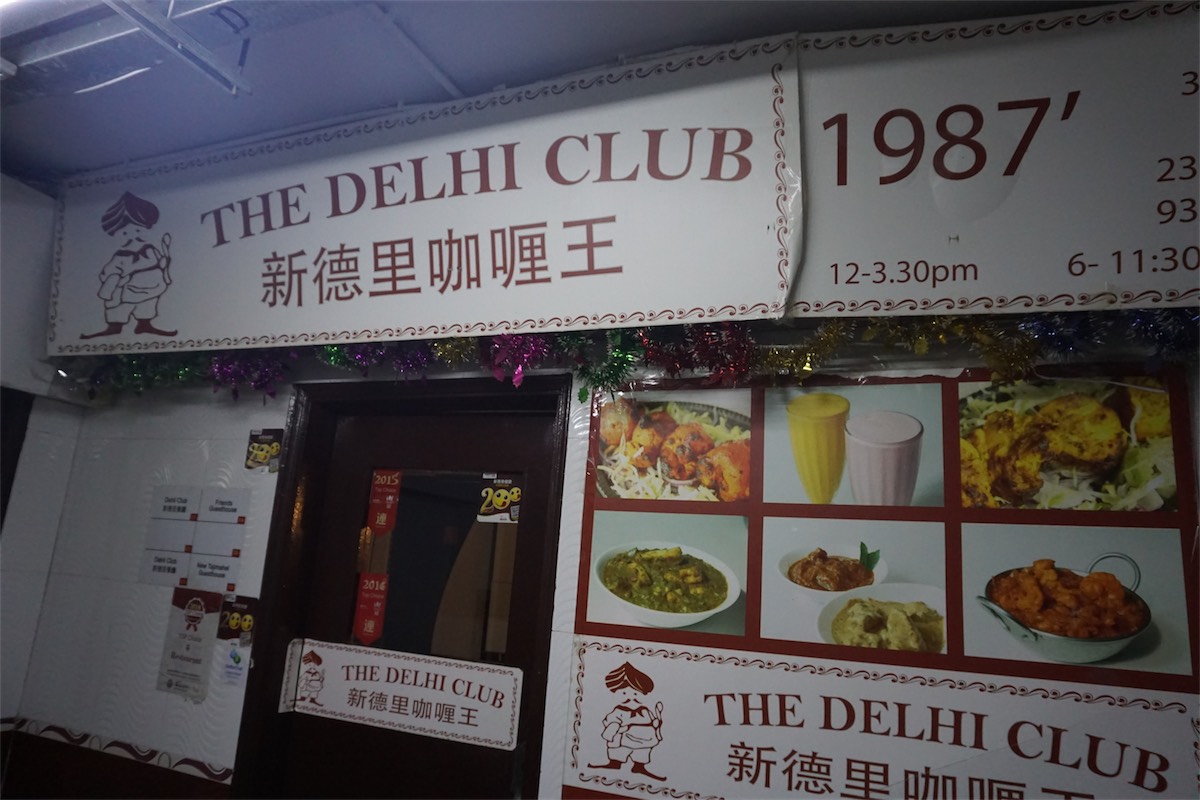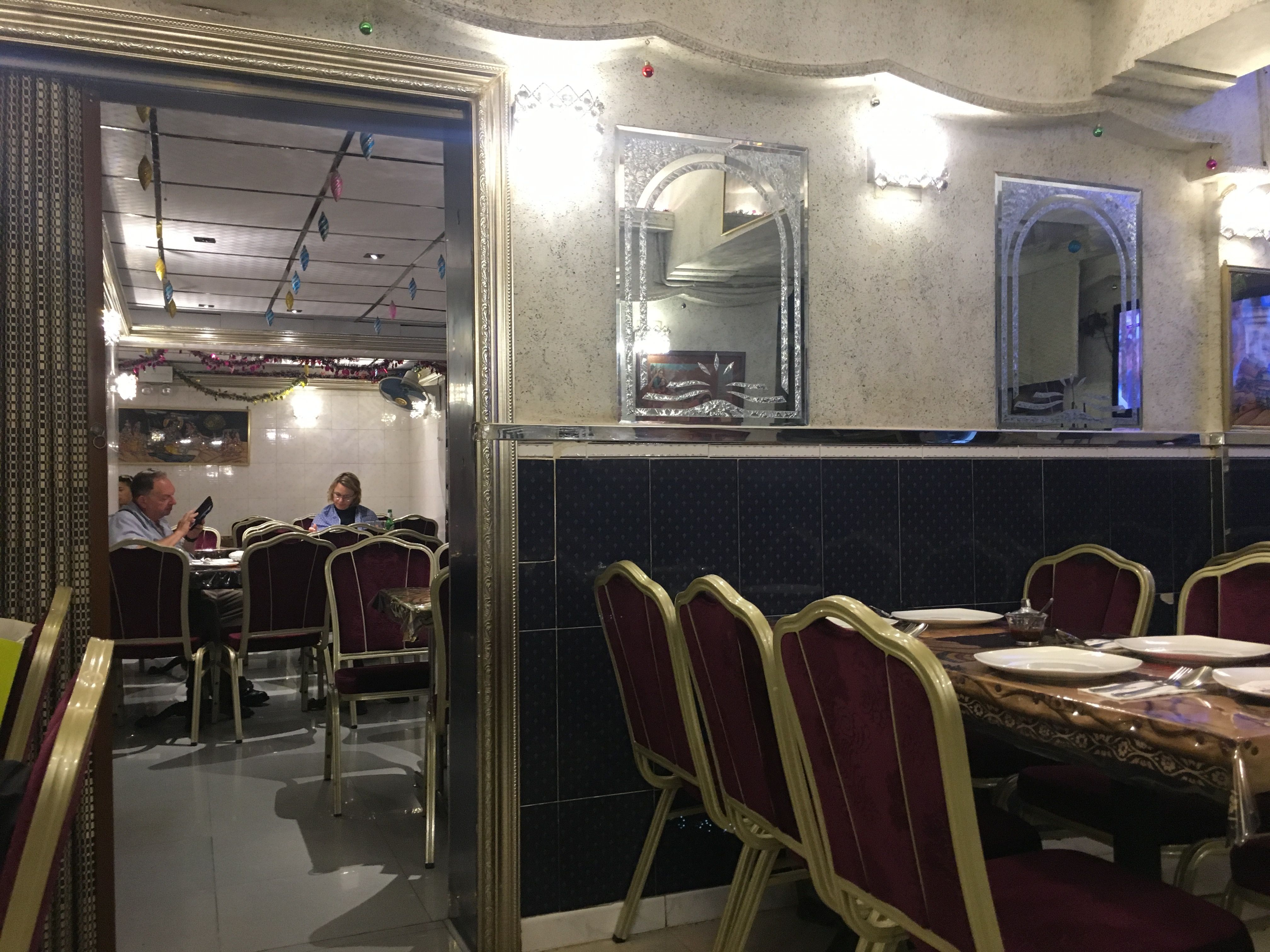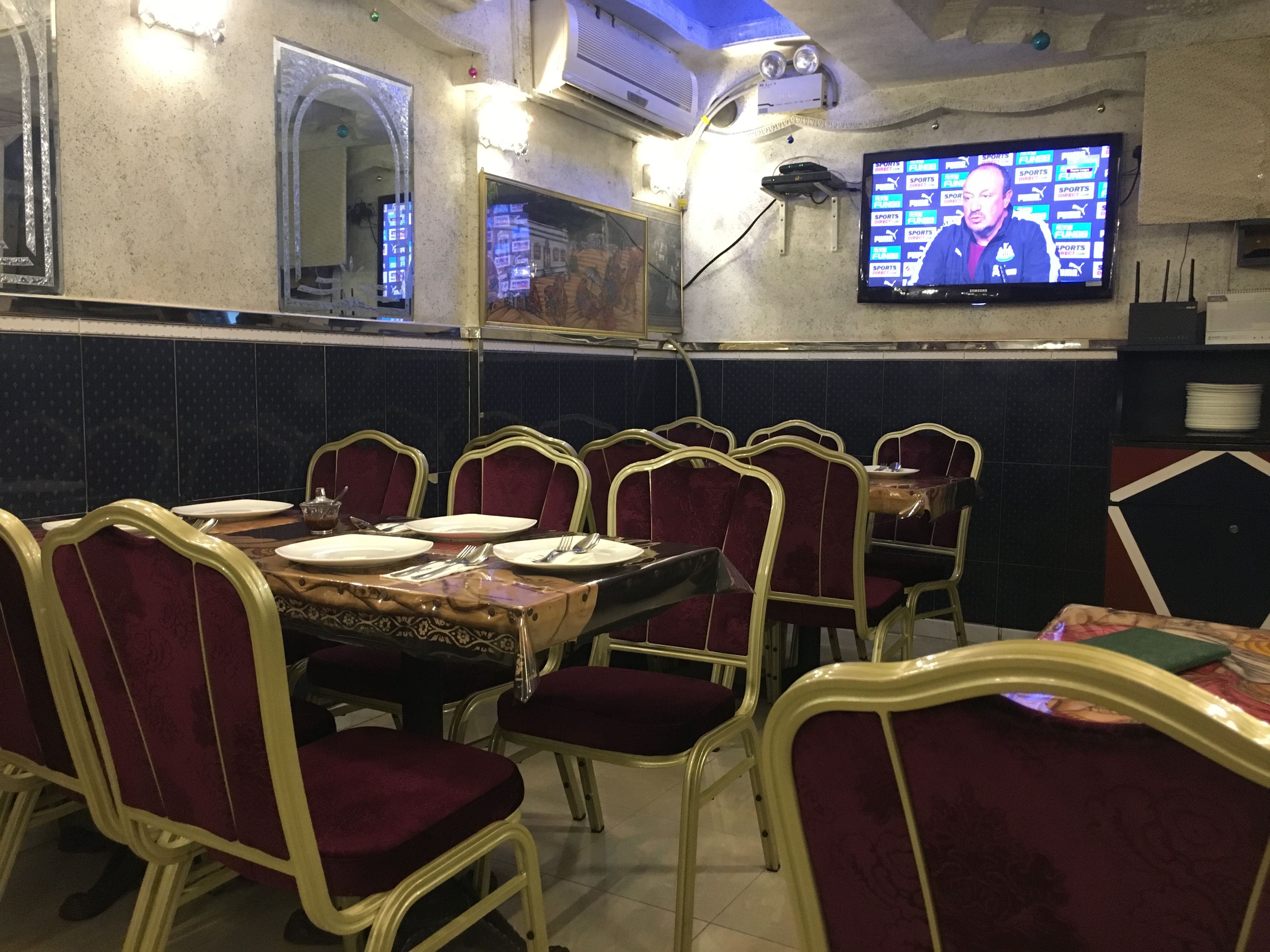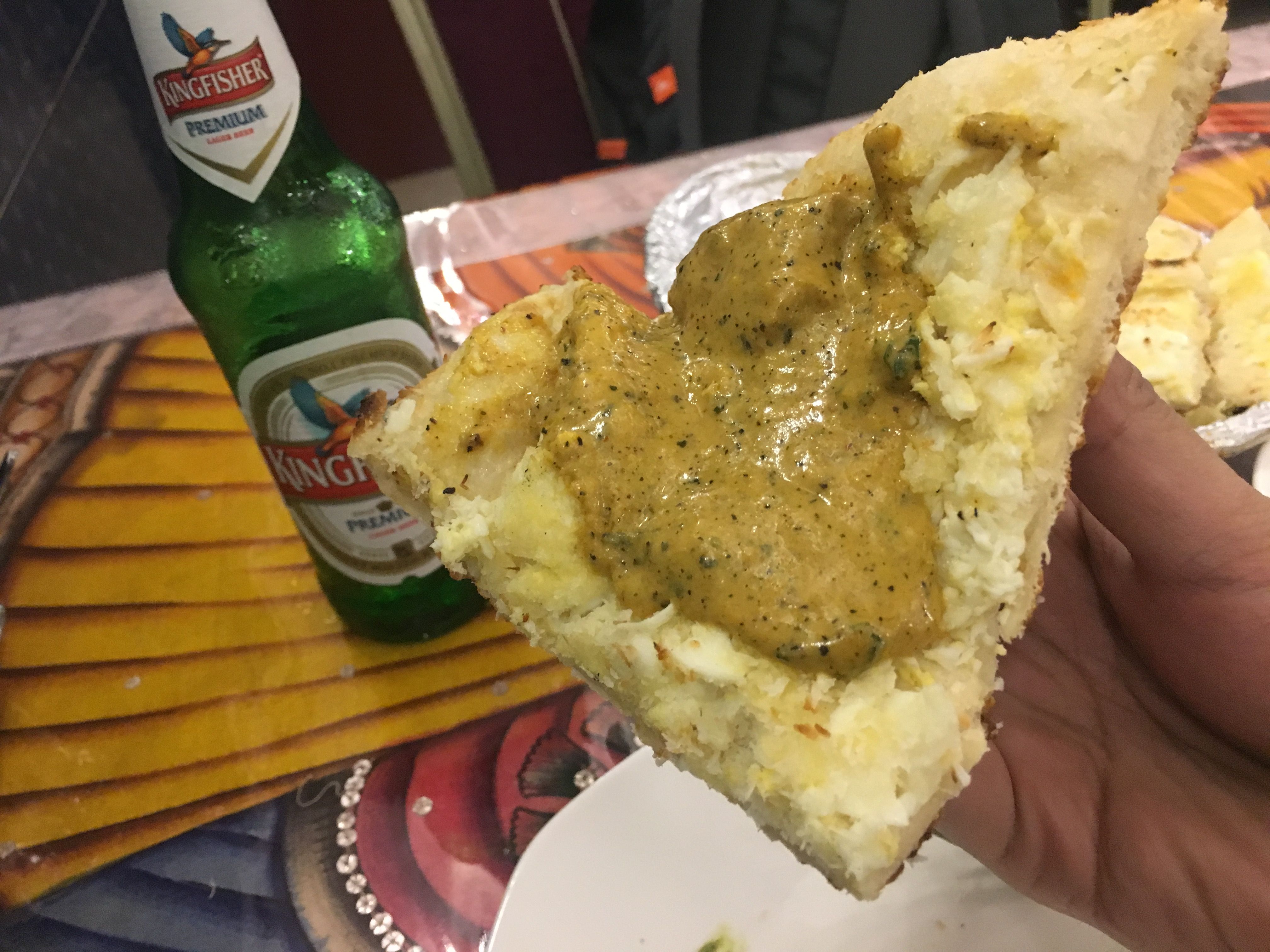 離開餐廳,我再次走樓梯到地下,途中遇到一名中東女子,就睡在樓梯旁邊,附近沒有任何人煙,可見如有危險,她是萬萬沒法求救的,讓我感受到貧與富之間所造成的悲袞。同時,這條樓梯的復雜讓我震驚,正當我以為自己迷路時,我終於找到一個門口,門口卻是通往重慶大廈旁的重慶站商場,突然間,滿眼燈光,習慣了陰暗的我,頓時對我平常經常接觸的商場燈光感到不適應,商場內的名店、餐廳,與重慶大廈形成強烈對比,但其實,重慶站亦屬於重慶大廈的一部份,你實在很難想像,一個全新的商場和古舊的重慶大廈,只是一門之隔。
Leaving the restaurant, I went downstair back to the Ground Floor, and I was lost. on the way, I saw a woman from the Middle East sleeping beside the stair. There were no people around, if she got in danger, no one can save her. I felt the sadness of the difference between the rich and the poor. Finally, I found a door. When I opened it, there was light, light that I couldn't adapt to. Oh, it was the CKE shopping mall, which belong to Chungking Mansions also, but with totally different style. You can't imagine the two different malls, one new one old, is separated by a door only.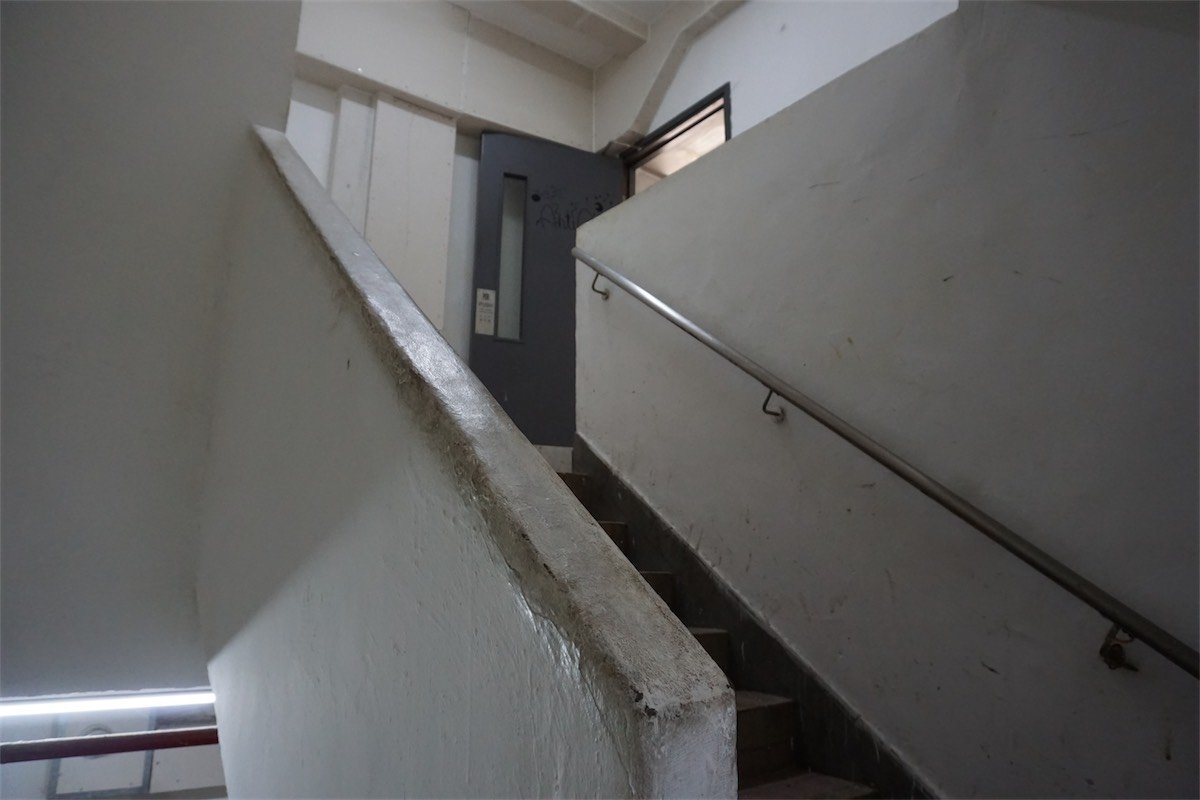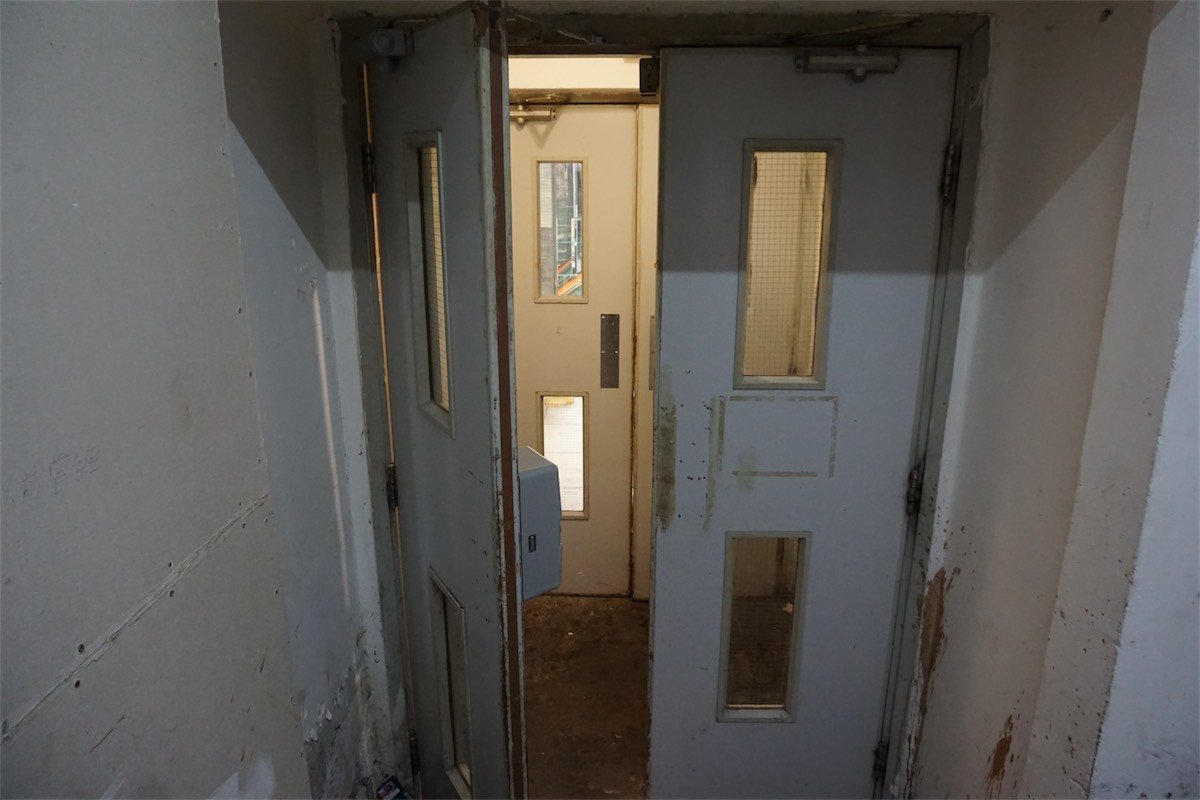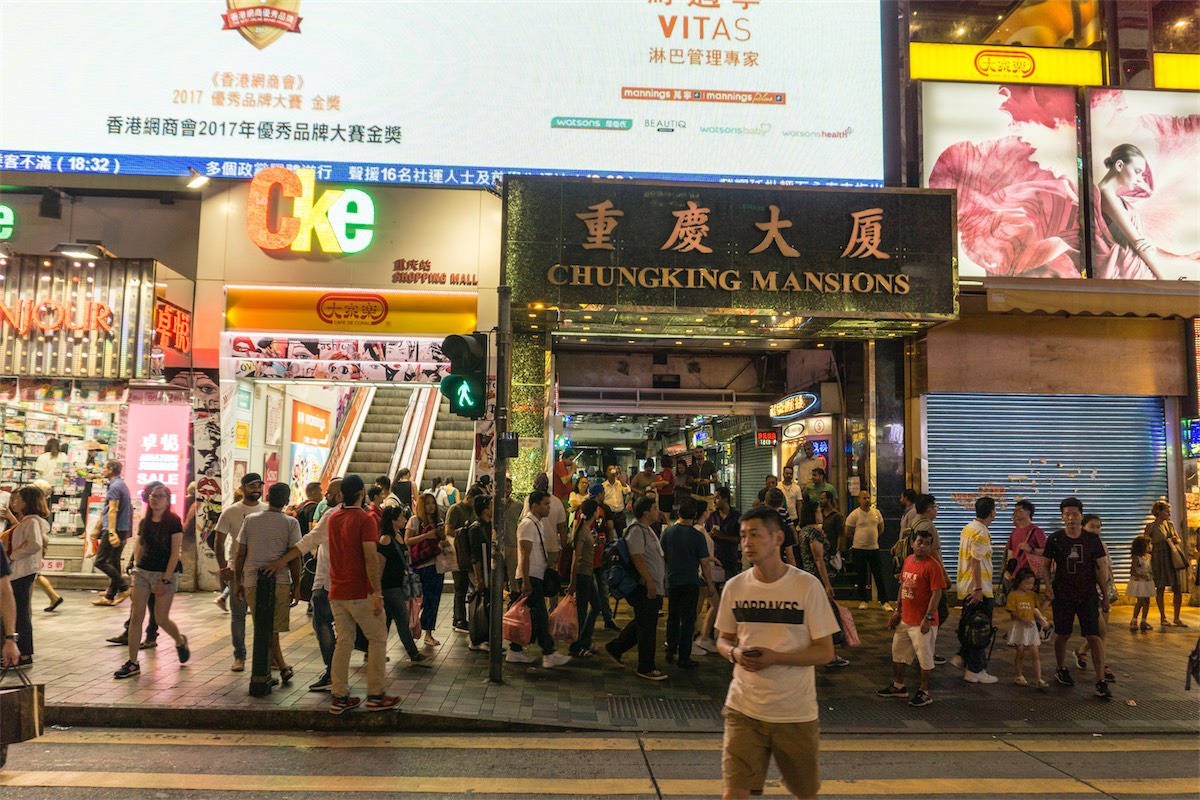 同一座大廈,兩個截然不同的入口
Same Mansions, Completely different entrances.
回到房間,梳洗過後,我拿起電腦,開始記下今天的故事,寫到這裡,香港的Steemit朋友成功引誘我玩王者傳說,擱筆於此。
Back to the room, I started to wrote my story today. And then, my friends in Steemit lured me to play "King of Glory", and I stopped here.
---
早上8時起來,收拾背包,輕輕放下門匙,靜靜的離開,回到地下,走出大廈,竟有一種回到現實的感覺。之前的一晚,就像是離開香港,去到一個異國,重新認識一切,在這裡,印度人與巴基斯坦人相言歡笑,土耳其人和美國人也會互相擁抱,在這個經濟學人口中的「世界之家」,有著太多值得我們探索的地方。重慶大廈可說是香港最繁華地段尖沙咀的一個異類,一座孤島,你難以想像這樣的一座大廈可以仍然存在,而內裡的多樣和混雜性,更是一個寶藏,各種國籍、宗教、色種、文化的族群,在重慶大廈卻能和平共處,實為每一位管理者及政治家的啟示。只是,作為「最能體現全球一體化」的重慶大廈,卻因為全球化而慢慢地改變,今天背包客的探險勝地,在明天可能已人事全非,Gordon Mathews也認為,重慶大廈最終亦將會因重建而消失。
Waking up at 8am, I packed my thing, and left quietly. Going out the building, I felt like going back to the reality. The night before, it seemed like I left HK and went to a strange place to learn everything from the beginning. In Chungking Mansions, Indians and Pakistanis chat happily. Turkishes and Americans hug each other. In this "home of the world" named by the ECONOMIST, there are too many things worth to discover. Chungking Mansions is a black sheep, a lonely island. you can't imagine such a building can still exits in nowadays Hong Kong. Different nationalities, culture, region, races, live together in peace. It is a treasure for managers and politicians. But, the Chungking Mansions, Best Example of Globalisation in Action, are now defeated by the globalisation, and are changing. The place of adventure of the backpackers today, may be totally different tomorrow. Gordon Mathews said, "ChungKing Mansions will soon disappear by reconstruction".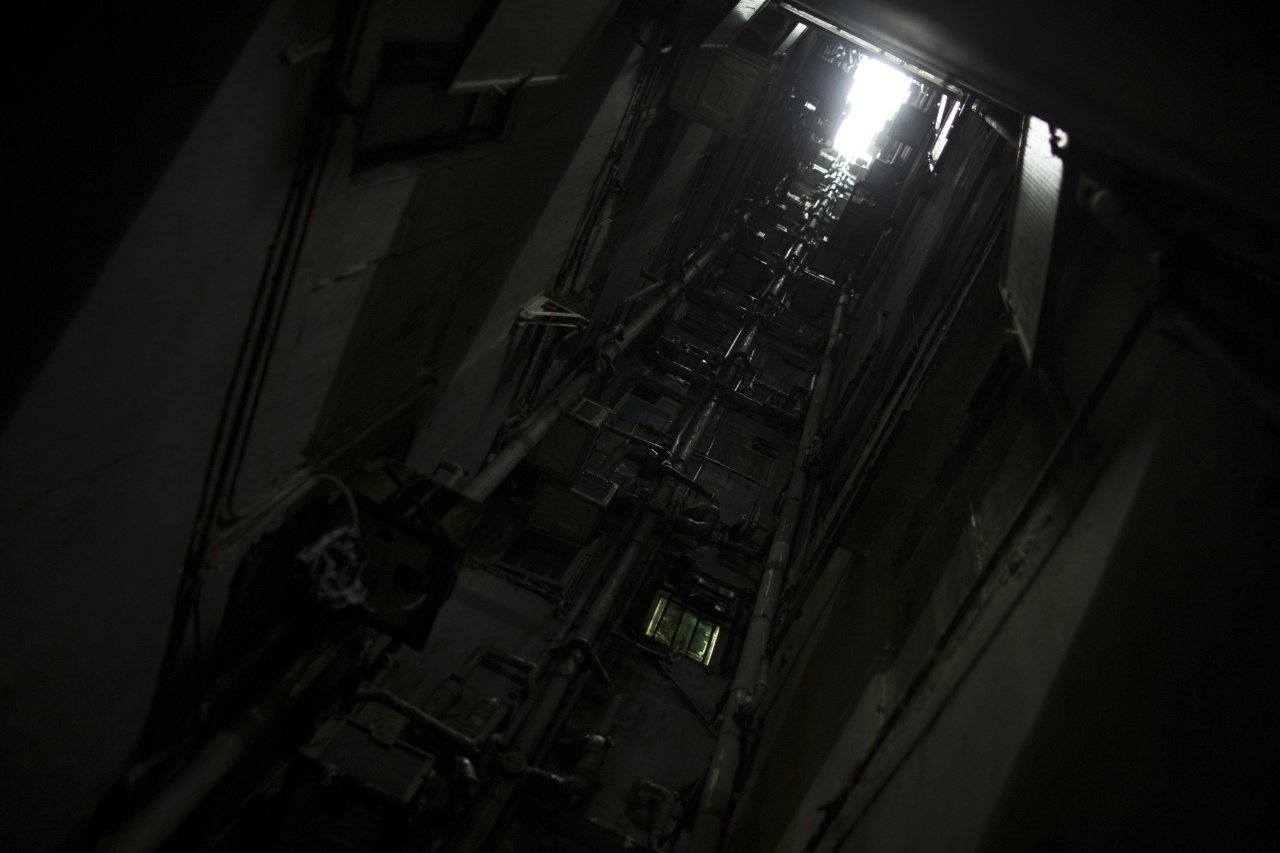 對於重慶大廈的何去何從,我無從控制,無從解答,但,我相信,不久的將來,我會再次來到重慶大廈,過宿一宵。
I can't control or answer how the future of Chungking Mansions will be. But I believe that, I will soon arrive Chungking Mansions again, to stay for another night.
---
謝謝你能抽空閱讀這篇文章,我平日喜歡分享香港的故事,希望大家多多支持,我會繼續努力!
Thanks for spending your time to read my articles. I like to share stories of Hong Kong. I wish you may support me and I will keep going!
Please Upvote and Follow me @aaronli